NY Giants Star Janoris Jenkins Cut By Team After Calling Fan The R-Word And Refusing To Apologize
The 2019/2020 season has not been kind to the NY Giants. They are currently rolling with a 2-11 record, which is pretty damn terrible. As you can imagine, a rough season like this one can cause some tension between players and coaches.
Star CB Janoris Jenkins, who made the Pro Bowl back in 2016, has been beefing with the coaching staff this season.
And this past week, the organization finally found an excuse to cut Jenkins from the team. Jenkins went on his Twitter account earlier this week and called a fan the r-word.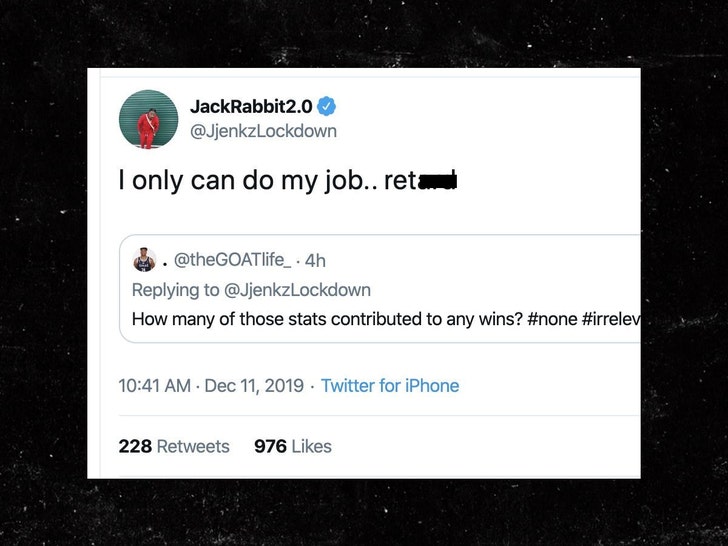 Obviously that's a word no one really uses anymore. It has been condemned by organizations like the Special Olympics and Tito's mother, Ashley.
Who is Tito? He was my friend back in high school, and one day I was at his house and said something like, "That's (insert r word) why would he do that?" and his mother Ashley heard me. She came over and slapped me in my face. A legit slap. Turns out, her sister had a mental disability, and yeah…I learned my lesson that day.
Anyway, Jenkins' tweet got some negative attention, and when reporters asked him about it, he showed no remorse.
Janoris Jenkins doesn't get it. No other way to explain this #Giants pic.twitter.com/o1xaodAS1i

— Jordan Raanan (@JordanRaanan) December 12, 2019
Obviously this dude gave zero f**ks. It almost seems like he was wanting to be cut from the team.
After he was cut, he tweeted, "Best news ever. Thank you."
Mission accomplished, I guess?
---