Diddy's Insane 50th Birthday Celebration Does The Impossible By Bringing Kanye West And Jay-Z Together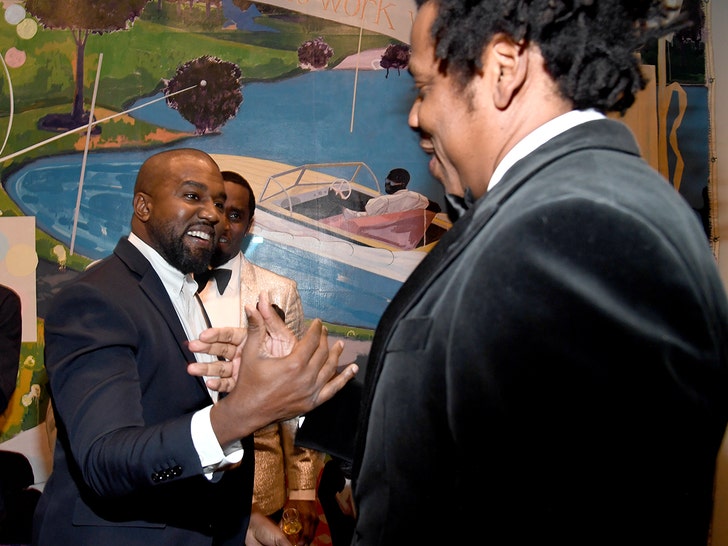 There are several advantages to being worth nearly $1 billion, and one of those advantages is that you get to celebrate your birthday whenever the hell you want.
Diddy turned 50 back on November 4, and he just now celebrated over a month later on December 14.
The event took place at his $40 million mansion in Los Angeles. There were several insanely famous people there, including Khloe Kardashian, Dr. Dre, Kylie Jenner, Usher, Pharrell, Cardi B, Offset, Post Malone, Tyler Perry, Kobe Bryant, Beyonce, Kanye West and Jay-Z.
And those last two names are somewhat surprising. As most of you know, Jay and Kanye have had a tumultuous relationship the past few years.
A lot of ups, but probably even more downs. Sources say they hung out together inside the VIP section of the party…
They greeted each other and seemed friendly and happy to see each other. The Carters and the Wests were all in a section behind Diddy and his family.
Mary J. Blige put on a 30-minute performance during the shindig, and Diddy's sons (Justin and Christian) paid tribute to Christian's late mother, Kim Porter, by giving heartfelt speeches.
According to the reports, Diddy had McDonald's apple pies and breakfast sandwiches for his guests to snack on, along with lots of Ciroc Vodka.
It's interesting. Extremely wealthy people seem to love treating their guests to fast food. Donald Trump is handing out cheeseburgers like candy, the Kardashians are throwing McDonald's and 7-11 parties, and now Diddy serving up McGriddles inside his $40 million mansion?
I feel like there is something sinister behind this. This feels like a ritual of some sorts. Cult behavior, for sure. No doubt about it.
---