Dad In Texas Shoots Barber Three Times For Messing Up His Son's Haircut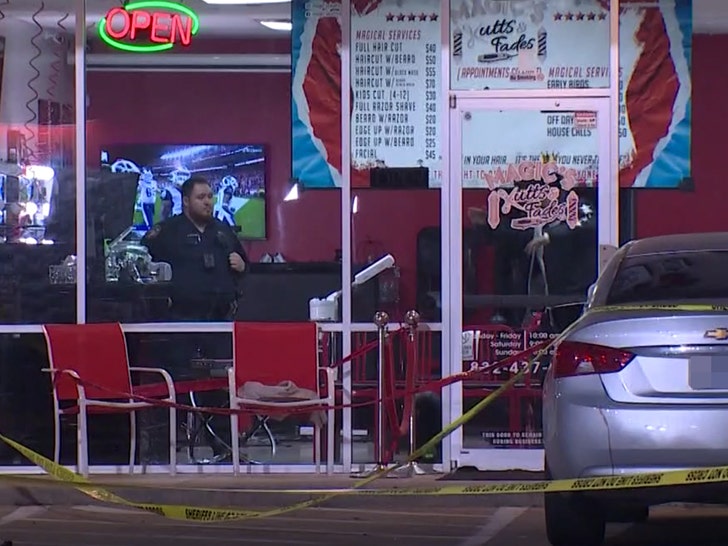 We've all experienced a bad haircut at least once in our lives. Sometimes it can be fixed by another barber. Other times it's so bad you have to cover it with a baseball cap for months. We have all been there.
But a father in Texas apparently experienced it for the first time this past weekend. He took in his 13-year-old son for a haircut at Magic's Kutts and Fades just outside Houston on Saturday. He probably wanted him to look fresh for the holidays.
And while both the boy and the father left the barber shop without incident, they ended up coming back later in the day, complaining about the "terrible" haircut.
The barber fixed the haircut for free, but then as they were leaving, the barber and the boy's father got into an argument in the parking lot.
At some point during the fight, the boy's father pulled out a gun and shot the barber three times. Once in the stomach, leg and arm. The kid was already in the car when this went down.
Thankfully, the barber is expected to make a full recovery. Police are still searching for the crazed father though.
There were several witnesses inside the barber shop when it happened. Detectives said they are also looking for surveillance video. Deputies are searching for a gray four-door sedan, possibly a Honda Accord. If you have any information about this shooting, call police.
Police are hoping the father sets a "good example" and turns himself in, but uh, that seems doubtful. If he's willing to shoot a dude in front of his son, I'm pretty sure he's willing to hide out as well.
Once police track him down, he'll be looking at his son's future haircuts through a glass window.
---