500 Page Report Reveals Years of Tavis Smiley's Alleged Sexual Misconduct at PBS.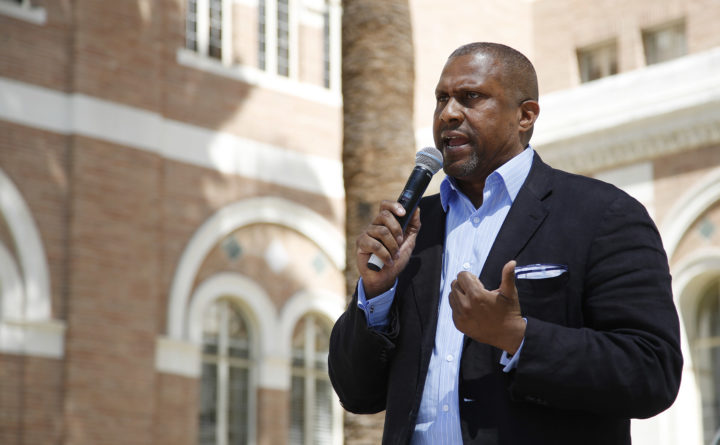 2020 is not looking good for Ol' Tavis. After allegations of sexual misconduct arose, PBS hired their own external investigator and the report is in…. The investigator concluded that Tavis did engage in sexual relationships with subordinates, guests and committed acts of verbal abuse, and other inappropriate behavior such as groping and sexual commentary.
It was back in 2018 that PBS decided to release Tavis after they said that they uncovered multiple allegations of misconduct. Tavis admitted to being in consensual relationships with employees but said that he hadn't been in one for at least 10 yrs prior to the accusations. In turn he claimed that PBS was being racist.
The 500 page report is critical in the case of Smiley suing PBS for breach of contract related to his dismissal because PBS is counter suing asking for the $1.9 in production advances that were paid out to Tavis. In Thursdays ruling Smiley lost his bid to have the case thrown out citing that the misconduct if it did occur, predated his current contract, however PBS has claims of misconduct from the past as well as recent.
Just a few of the allegations released in the report:
Several women interviewed for the report claimed consensual relations with Smiley, but said that the power differences made for an uneasy relationship.
Another producer on the Smiley show who had a sexual relationship with him was told that the relationship would be kept secret. However, she was terminated when others found out.
A woman claimed in 2000, Smiley grabbed her ass during a photo session, and then later purposely rubbed his penis on her butt.
One woman claimed that when she visited Smiley's house, he opened the door and was not wearing pants. He later asked her to have a threesome with him and his executive producer Kimberly McFarland, who, the report claimed, was seen naked in Smiley's bed with a frightened look.
After the report was released, Tavis had this to say,
A weak case you play in the press, a strong case you play out in a court of law. I look forward to my day in court February 10, which I have finally been granted, after 2 years of fighting.
Tavis should have taken his money and just kept doing his podcast.
---