Chris Hemsworth Helping Out His Homeland In A Big Way, Donating $1 Million To Australian Bushfire Relief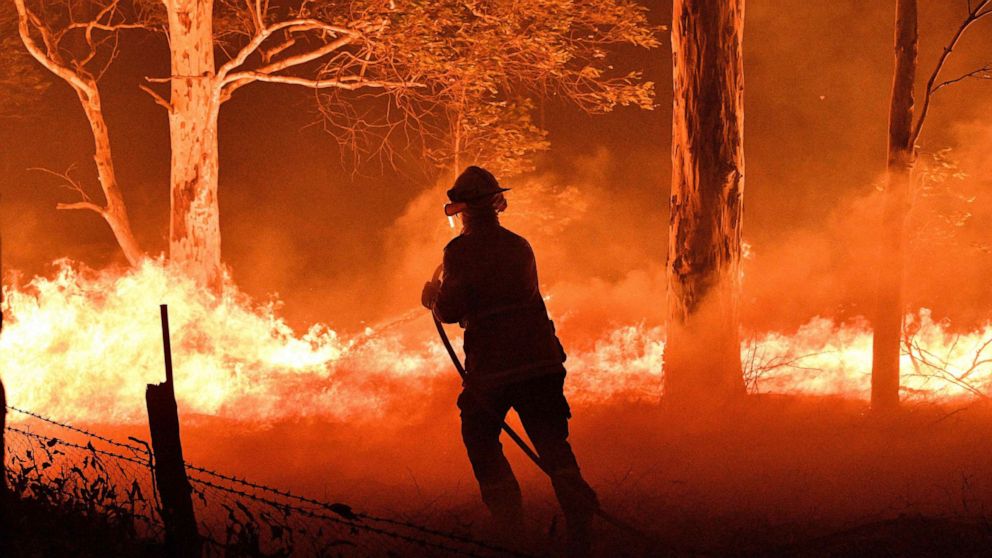 Australia is burning, as we're sure you already know. Over 200 bushfires have been raging across the country and have burned over 12 million acres.
At least 19 people have died and dozens more are missing. Experts predict nearly 500 million animals have died, which is such a shocking number. I didn't even know there were 500 million animals in the world.
That's a lot of wildlife. These fires are going to change Australia forever.
If you want to really put this in perspective. The wildfires California experienced in 2018 burned less than 2 million acres.
Several celebrities are coming out and donating to help Australia, the firefighters and the wildlife groups attempting to save the animals. Chris Hemsworth, who was born and raised in Australia, just announced that he's donating $1 million to help support firefighters.
He wrote on his Instagram:
Hi everyone. Like you, I want to support the fight against the bushfires here in Australia. My family and I are contributing a million dollars. Hopefully you guys can chip in too. Every penny counts so whatever you can muster up is greatly appreciated. Beyond appreciative to everyone around the world for their well wishes and donations.
It's not just Australian natives donating. P!nk announced last week that she was donating $500,000 to Australian fire services.
She wrote that she was "totally devastated" by the fires.
I am totally devastated watching what is happening in Australia right now with the horrific bushfires. I am pledging a donation of $500,000 directly to the local fire services that are battling so hard on the frontlines. My heart goes out to our friends and family in Oz.
Nicole Kidman and Keith Urban are also donating $500,000. There is a lot of money pouring in. Hopefully it all goes to the people who need it most, and hopefully they can get the flames under control.
We don't even have any jokes. This sh*t just sucks.
---