'American Horror Story' Actor Harry Hains Dead At The Young Age of 27
Hollywood has lost another talented young artist due to drugs/mental illness. This time, it's 27-year-old actor Harry Hains. He got his start in Australia, but quickly found fame here in the states, starring in hit shows like 'American Horror Story' and Netflix's 'The OA'
His mother, Jane Badler, went on her social media account to share the sad news of his death…
On Jan 7 my beautiful son died. He was 27 and had the world at his feet. But sadly he struggled with mental illness and addiction. A brilliant spark shone bright too short a time..I will miss you Harry every day of my life.
Obviously mental illness/drugs have always been a problem in Hollywood, but it feels like it has spread in recent years. Actors, rappers, athletes…too many young people are dying. Harry had just turned 27 one month ago.
The news of Harry's death hit John Stamos pretty hard…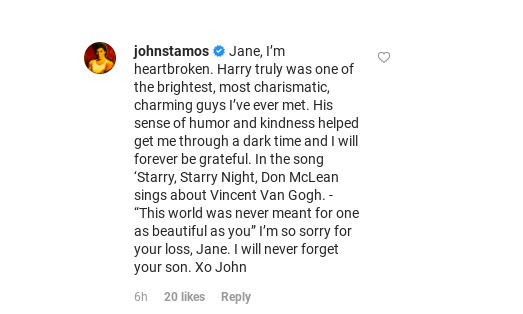 Several other celebrities paid tribute to Hains online. He appeared to be a well liked guy who was always cheering people up.
Little did we know, he was the one who needed cheering. Our thoughts go out to his friends and family.
---