NFL Player Antonio Brown Throws A Bag Of D**ks At His Baby Mama In Drama-Filled Showdown
Antonio Brown's struggles off the field appear to be continuing, and perhaps even getting worse. The free agent wide receiver, who competed on Dancing with the Stars back in 2016, is having some serious baby mama issues.
On Monday, police were called to Brown's home in Florida. Brown's baby mama, Chelsie Kyriss, was there along with their three children.
Brown repeatedly told the officers he had previously evicted her from his home — but allowed her on the property so she could pick up her kids and take them to school.
But during the "handoff" Brown claims Chelsie tried to steal one of his cars. At one point during the argument, Brown shouts, "Bitch, you don't drive Bentleys. This is not your life!"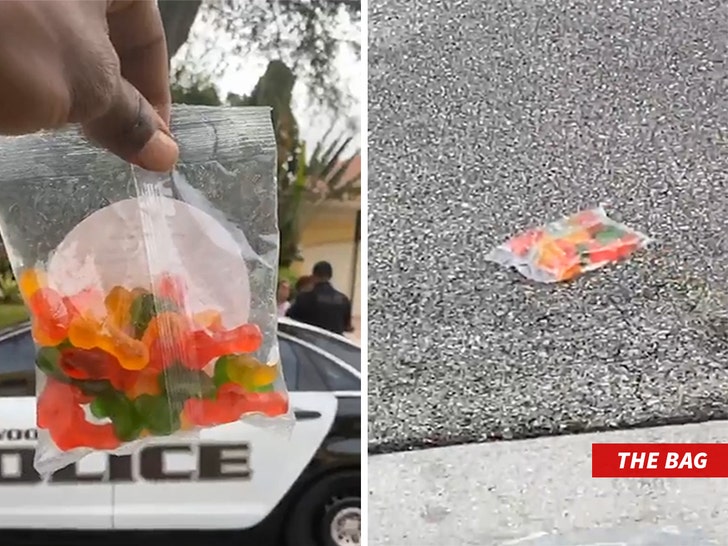 And then he threw a bag of gummy candies (shaped like penises) toward her and instructed her to "have a bag of dicks." This all happening in front of the police officers and the kids, by the way.
All the while, AB is screaming insults at her … 'Take that fish-looking bitch to jail.'

Brown also acknowledges that the stand-off isn't the best look for his NFL future — but says, 'F**k the NFL. This is real life.'
Damn. There must be some intense emotional damage between them, 'cause Brown was spittin' some pure hate. There was evil coming out of his heart. It makes you wonder if this Chelsie girl is truly that terrible, or if Brown might be the unstable one here.
In any event, let's hope they figure it out because those kids don't need to see this sh*t. FIGURE IT OUT! GO TO THERAPY!
It's also hilarious when people start talking sh*t about how their ex looks. Bro, you dated her! Had kids with her! Now you saying she looks like a fish? What does that make you? A fish f**ker?
---