Eminem Catching Heat For Lyric About Ariana Grande And The Manchester Bombing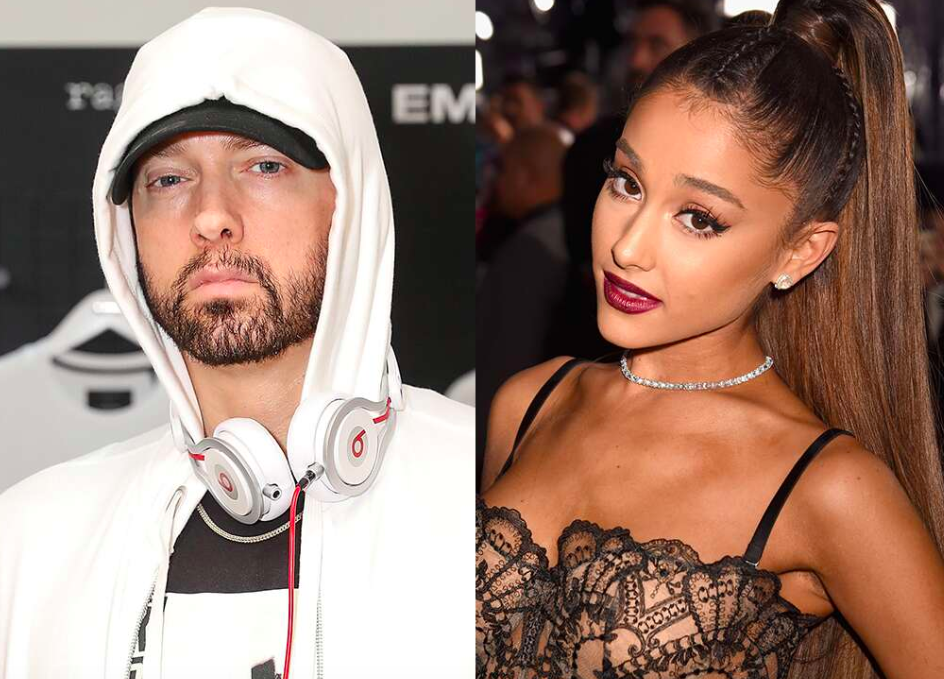 Eminem surprised his fans by dropping a new album titled Music to be Murdered By on Friday. The theme of the album seems to be attacking gun laws. In the music video for a track titled 'Darkness' Eminem alludes to the 2017 Las Vegas mass shooting.
It also features news broadcasts from other mass shootings with text at the end that reads, "When will this end? When enough people care. Register to vote at vote.gov. Make your voice heard and help change gun laws in America."
And hey, no one can argue with that. Good on Eminem for addressing gun violence in America. That's a big move.
But most people are more focused on another track he released. During the song Unaccommodating, Eminem references the Manchester Bombing at an Ariana Grande concert back in 2017.
"But I'm contemplating yelling 'Bombs away' on the game / Like I'm outside of an Ariana Grande concert waiting," he raps, and then an explosion sound can be heard.
Obviously the lyric is getting lots of attention online, and the hashtag #EminemIsOverParty started to trend.
eminem literally just made a joke about the manchester bombing at ariana grande's concert… that is just so fucking sick, y'all better not give this man any attention. people literally lost their lives, and you're going to release music and try to make a profit off of them? pic.twitter.com/mKJo06RL9p

— chris (mariestakis) (@sweeterheavens) January 17, 2020
i wish i could unhear this. this is so low & disgusting. this isn't something to joke about for money & clout! i can't believe this would even cross his mind. imagine stanning him, couldn't be me! anyway stream circles by mac miller #eminemisoverparty pic.twitter.com/aCnJdTdq8g

— talia ✰ (@posemarais) January 17, 2020
And while lots of people are upset, there are those out there defending Eminem, pointing out that the rapper helped raise over $2 million in donations to the Manchester attack victims.
What do you think? Did Em go too far? Is he out of touch?
---