A$AP Rocky And Rihanna Spark Dating Rumors After Rihanna Splits From Billionaire Boyfriend
Many people thought Rihanna and her (now) ex-boyfriend Hassan Jameel were headed toward marriage. They had been together for nearly three years and Rihanna spoke highly of him.
But something happened between them recently, and Rihanna said goodbye to the billionaire Saudi businessman.
Now people are wondering if Rihanna and A$AP Rocky have a little something-something going on. They've sparked romance rumors in the past. They showed some surprising PDA in his 2013 'Fashion Killa' music video, and then sparked dating rumors when they were seen kissing when cameras weren't even rolling.
Now several years later, the romance rumors are swirling again. Rihanna was spotted at Rocky's concert in Sweden back in December. They were also seen hanging out recently in New York.
And they were hanging out together this past weekend at the annual A$AP Mob's annual YAMS Day concert in Brooklyn. They were seen posing for photos and laughing together.
Rihanna and A$AP Rocky were spotted in NYC last night. pic.twitter.com/wWpwaHcql6

— Rihanna News (@TeamOfRihanna) January 18, 2020
Obviously, they could just be good friends. It is possible, you know? And back in 2013, when the romance rumors swirled, Rocky said as much…
I expected people to say that me and Rihanna were sleeping around. We're just cool. That's really a friend. She supports me, man. I got nothing but love for Rih Rih, that's the homey right there. I ain't tryin' to get in no trouble with no Rihanna rumors because I'm not f****** Rihanna. That's somebody's elses.
That being said, I would find it very difficult to be just friends with this…DRAKE KNOWS!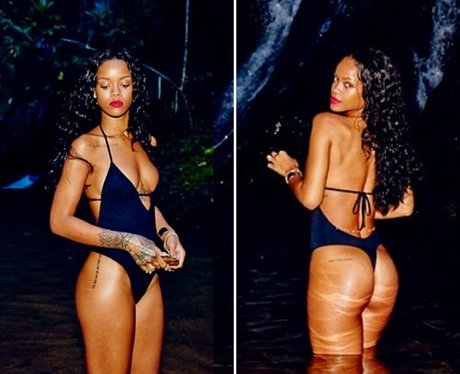 ---