Brad Pitt And Jennifer Aniston Made Contact At The SAG Awards Last Night, And Everyone Is Freaking Out
Both Brad Pitt and Jennifer Aniston had a big night at the SAG Awards on Sunday. Aniston was visibly surprised when she took home the award for Outstanding Performance by a Female Actor in a Drama Series.
She was emotional while speaking to a room full of her peers…
Reese Witherspoon, I love you girl. It took 20 years but we did it. And all of you, your performances inspire me. For years I feel like we have kind of grown up together. I know the few times I have been invited back into this room over the last 20-something years, it has been so special, the times that I have been invited. And to be up here is truly an honor.
And while the award was nice and all, most people were more concerned with the fact that Pitt was watching her acceptance speech backstage.
This photo of Pitt watching Aniston went viral…
He was reportedly super happy for her and even gasped "wow" when she was announced the winner.
And then backstage, they had their moment together. The moment everyone is talking about. They smiled, laughed, held hands and even hugged!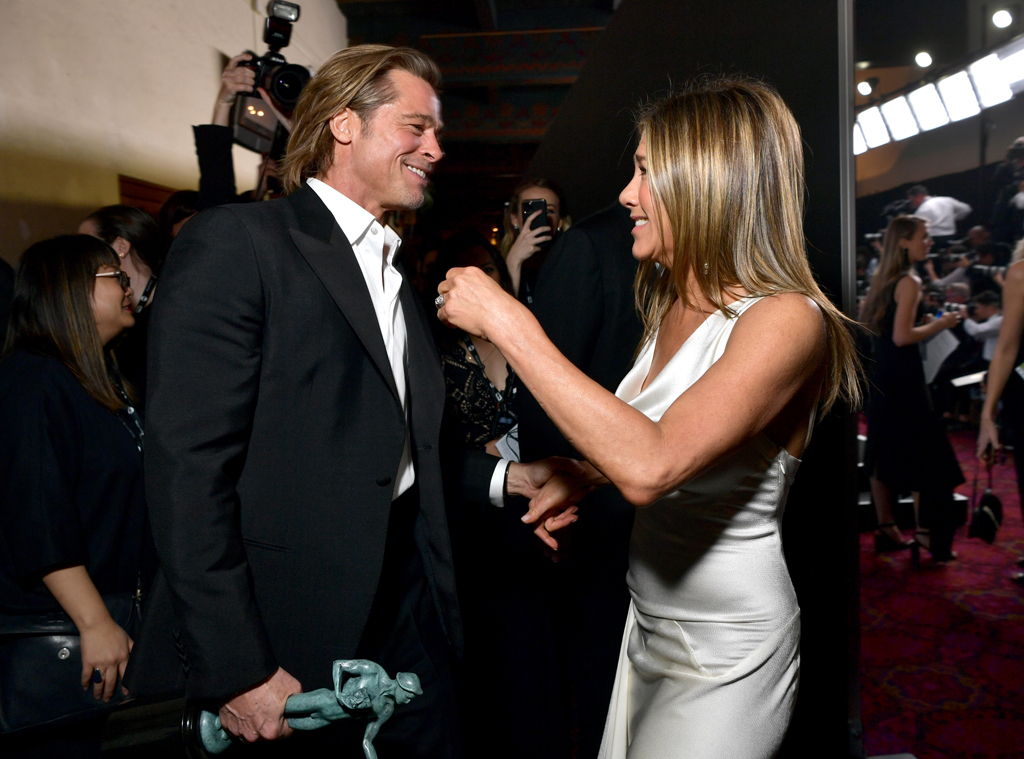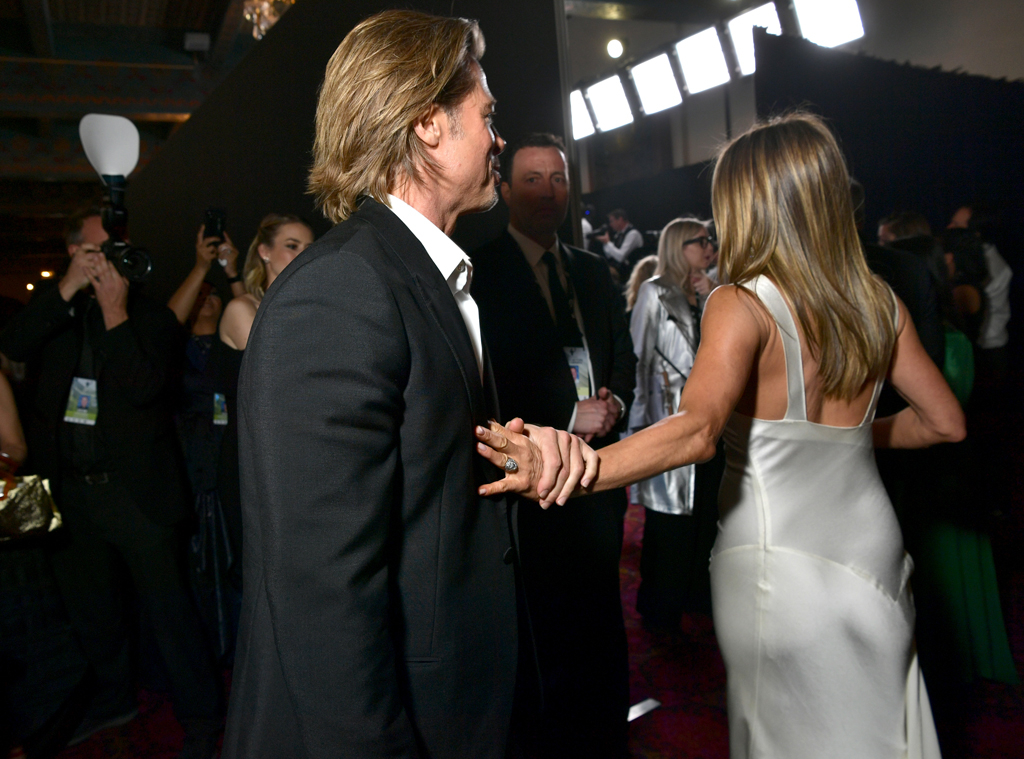 Of course, what does it say about us? Aniston has this huge moment in her career, and all we can talk about is, "WILL SHE GET BACK WITH BRAD?"
I guess we're not as advanced as we'd like to believe. Anyway, Pitt also won an award last night, and his speech was pretty damn funny. I didn't know dudes who looked like him were allowed to be this funny.
---