Rob Lowe's Hat At The NFC Championship Game Stole The Show Due To Its Ambiguity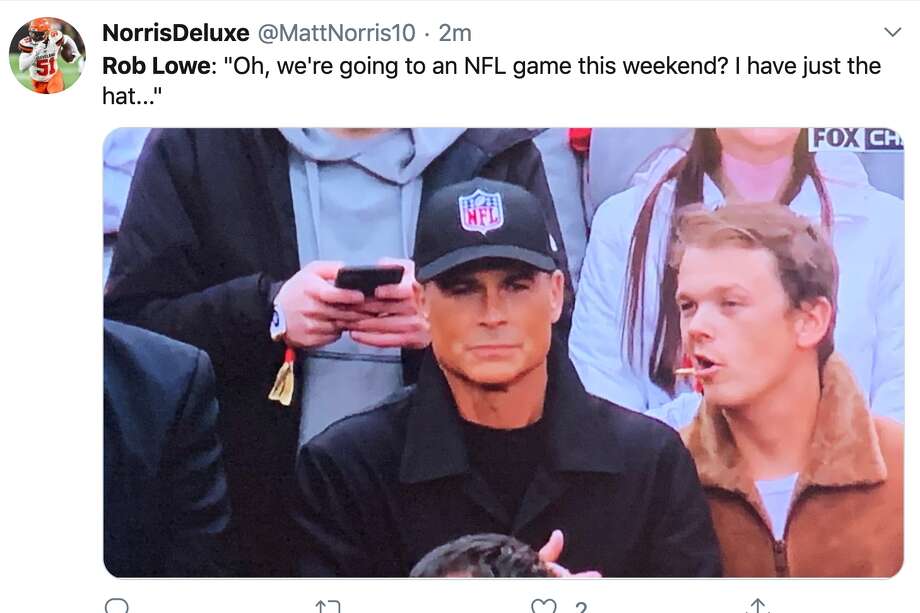 Going into the NFC Championship game last night between the Packers and 49ers, no one expected Rob Lowe would steal the show and the headlines during (and following) the game.
The 55-year-old actor, who still looks like he's in his early 40s, was at the game on Sunday, and when the cameras spotted him, everyone was a little confused.
Do you see his hat? It's simply a hat featuring the league shield. He was the only one in the stadium who was rooting for the NFL in general.
Twitter was quick to poke fun…
Rob Lowe read this tweet and "it's LITERALLY the best tweet he read all game" pic.twitter.com/NfFVH5lrxS

— Nick (@nry79) January 20, 2020
Some speculated that he bought the hat at the last minute, but it's more likely his favorite team has already been eliminated, so why not just show up with a neutral hat? It's a smart move. It's how he stays so loved across America.
Lowe responded to the tweet following the game…
I didn't expect my hat to be the most interesting part of this game! https://t.co/F54cTppe7C

— Rob Lowe (@RobLowe) January 20, 2020
If you're wondering, the Packers got slammed by the 49ers. The Super Bowl matchup is set between the 49ers and Kansas City Chiefs.
No word on if Impartial Lowe plans to attend.
---