Rapper YG Arrested Just Days Before Performing Tribute for Nipsey at the Grammys. Coincidence?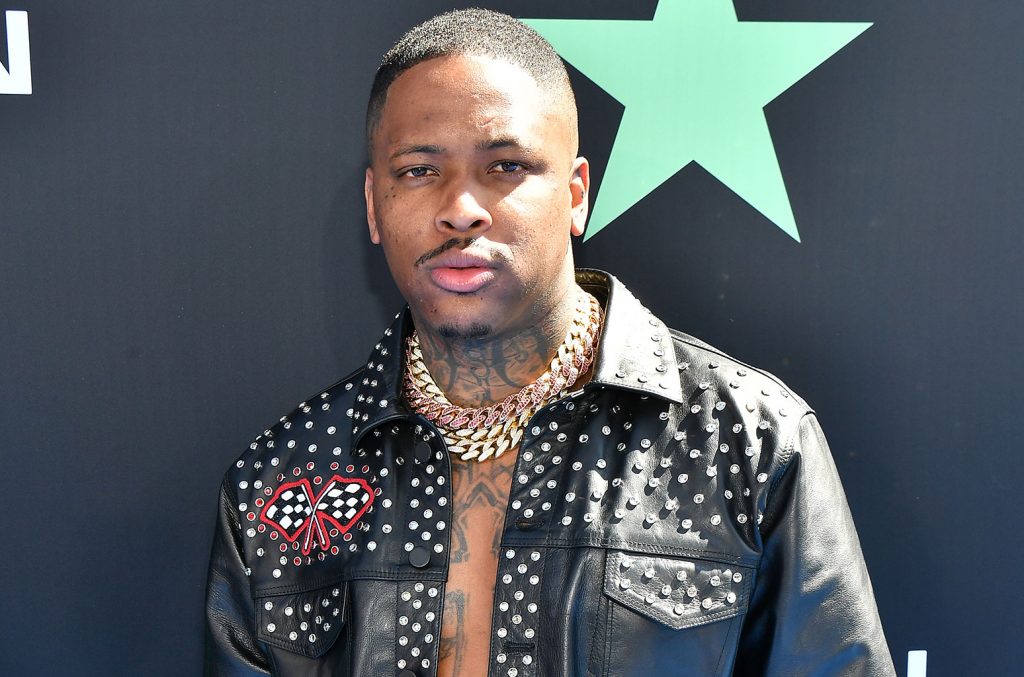 YG has been cleared (or at least we thought so), of crimes related to the shooting death of a 65 year old man on a bike. His SUV was connected with the case but YG was no where near the scene and a few weeks later a home leased to YG was raided and one person was arrested on weapons charges. YG was not present there either. It appeared the 29 year old was innocent.
Which brings us to Friday. At 4:00 AM his house was raided and he was taken into custody, reportedly in connection to a robbery. Authorities say it's based on an ongoing investigation but they have not provided many details. Not only have they not provided details to the media but YG's attorney is also in the dark.
YG is working with the legendary Joe Tacopina. Tacopina says,
This arrest is one that caught YG completely off guard because there is no truth to them. YG has no idea what investigators are talking about and we have not been provided with any details … we are learning about this case through the media.
Rest assured, my client will be cleared of all charges, if they even survive past the arraignment.

YG has a performance scheduled at The Grammy's Sunday where he will honor Nipsey Hussle … so the timing is suspect, to put it mildly."
This last statement was reiterated by "The Game" a close friend to Nipsey.
Funny how @YG gets arrested the weekend of the Grammy's when he's supposed to hit the stage in Nip's honor. #LAPDtheBiggestGangHere

— The Game (@thegame) January 24, 2020
Currently YG's bail has been set at $250,000. He is expected to be arraigned Tuesday.
He is expected to be arraigned Tuesday. Now, you can bail someone out before arraignment. This is normally ill advised because the judge, at arraignment can grant an "OR" release, lower bail or cancel it all together. An honest bails bondsman will tell you to wait because once you put the money up, you can't modify that amount.
With that being said, YG is rich, with rich friends and time blocked off in his calendar for a Grammy performance. He will put up the bail and be performing Sunday night.
---