Jennifer Lopez And Shakira's Tongue Put On Fabulous Halftime Show, See How The Stars Are Reacting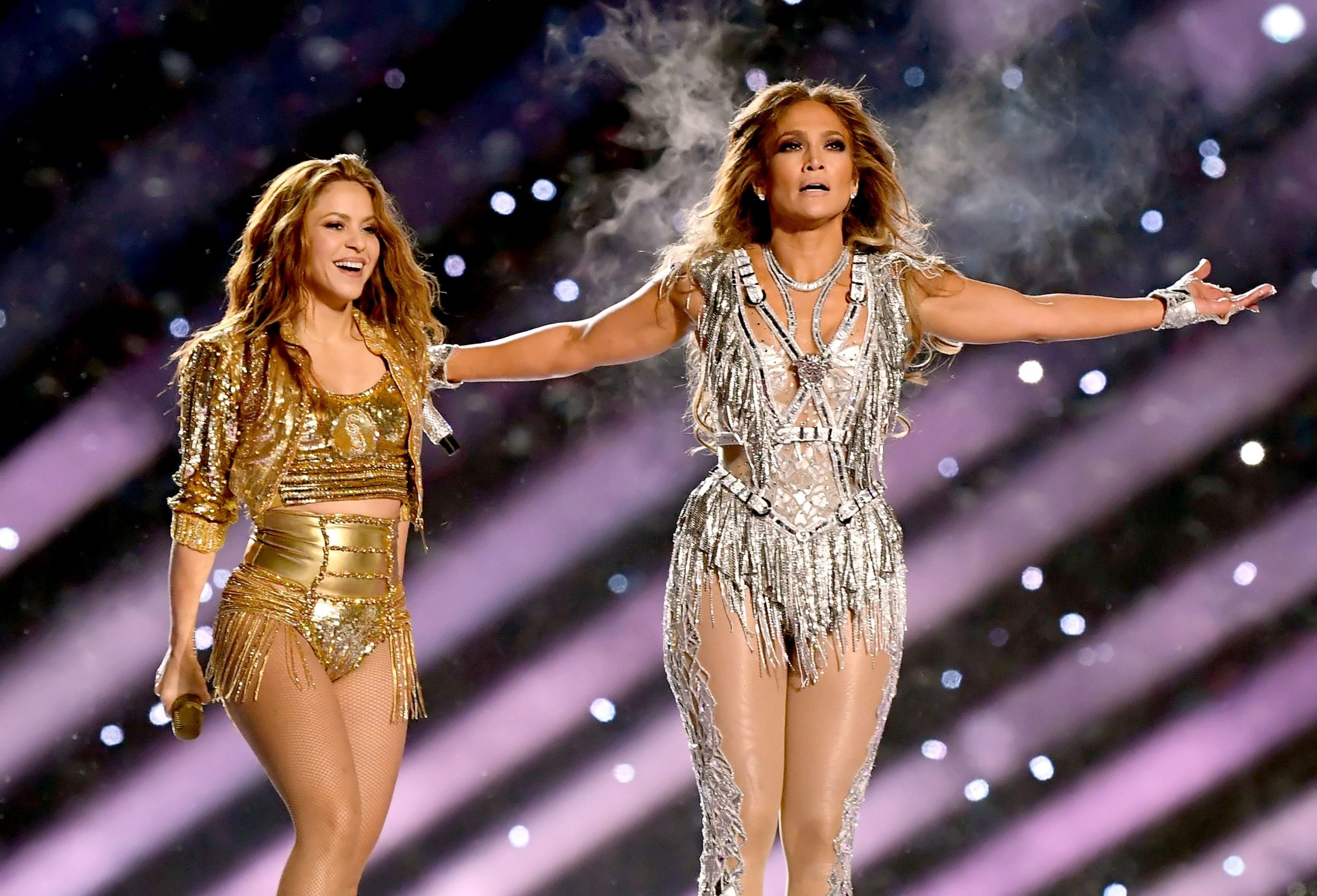 We all know at least 50% of the people who watch the Super Bowl don't really care about football. Most people just like being part of the Super Bowl experience. The food, the commercials, and of course the halftime show.
On Sunday night, Jennifer Lopez and Shakira put on a pretty amazing halftime show. There was pole dancing, a** shaking, tongue wagging, and even a little bit of singing.
explain this shakira… #PepsiHalftime pic.twitter.com/BTZsvn6FTS

— Saquon. (@NotSaquon) February 3, 2020
And while there were a few people who complained that their performance was *too* sexy (as if there is such a thing) most people loved it.
Several stars reacted to the performance on Twitter…
. @JLo and @shakira and all the special guests were so incredible!!! What a fun halftime show I danced and smiled the whole time. Such powerful sexy women!!!! On camera and off!!!!! Love you beautiful sexy talented women 💕💋 #SuperBowlHalftimeShow #SuperBowl

— Lady Gaga (@ladygaga) February 3, 2020
Yes! Halftime was JOY!!!!!!!!! Yes!!!!! @shakira @JLo everything that's yes ❤️😍❤️

— P!nk (@Pink) February 3, 2020
The choreo…. the throwback songs…. the production… Emme's surprise appearance. Incredible @jlo @shakira! #SuperBowl https://t.co/iwnOju5FWQ

— Ryan Seacrest (@RyanSeacrest) February 3, 2020
I think one of the more impressive things about the performance is the fact that Lopez is 50-years-old and Shakira is 43-years-old.
I mean, daaamn. There aren't many 50-year-olds who look as great as Lopez, and there aren't many 43-year-olds who can shake their a** like Shakira.
You can watch the full performance below…
---