Remember When A 17-Year-Old Kobe Bryant Took Brandy To His High School Prom?
Kobe Bryant was full of game on the court and off the court as well. Before he became the NBA legend we all knew and love, he was just a kid playing basketball in his hometown.
When he was 17 and attending high school in a Philadelphia suburb, Bryant was the top-rated high school basketball player in the country. The NBA draft was coming up and he had already signed a $2 million deal with Adidas. The dude was obviously going places.
Earlier that same year, Bryant had met singer/actress Brandy Norwood at the Essence Awards. He developed a major crush on her. Kobe's mother, Pamela, told the Philadelphia Daily News that Brandy was all he could talk about, "He came home from the Essence Awards and said, 'I met such a nice, beautiful, intelligent, sweet person.'"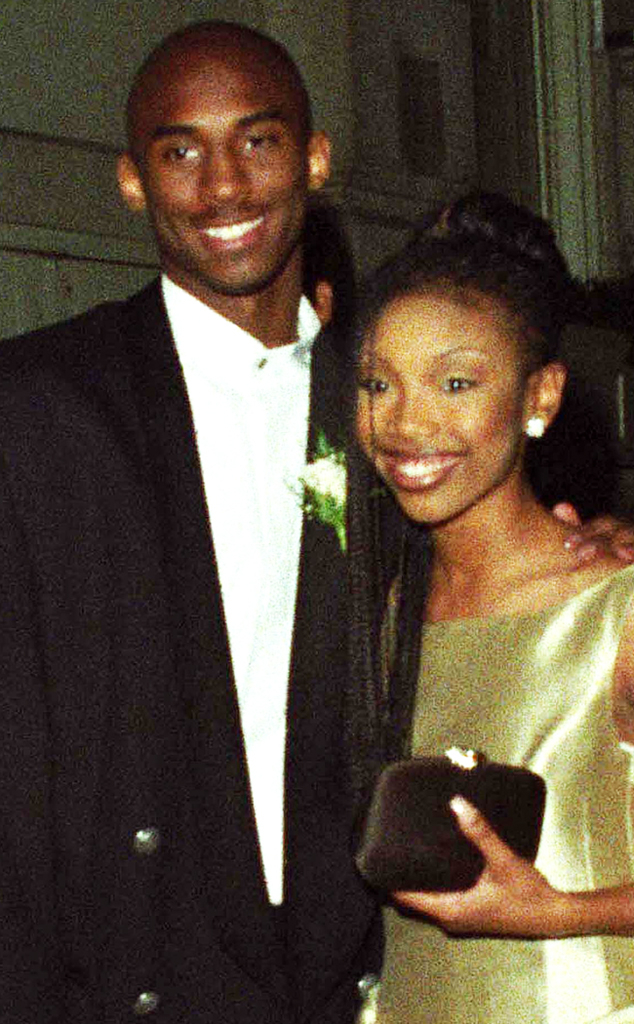 Later in the year, Kobe had the thought to ask her to prom, but he was still a shy 17-year-old kid, so he asked someone else to get in touch with her.
A former classmate of Kobe's told the Philadelphia Inquirer that he was pretty confident she was gonna come…
We were in English class together, and he had one of those teen magazines and it had a picture of Brandy because she was on that show, Moesha. He showed me and he said, 'I'm gonna bring this girl to prom.' And I was like, 'Whatever, you're crazy.'
After some back and forth between their parents, the prom date was scheduled, and they showed up to the event in a white stretch limo.
Some people asked Brandy for autographs and to pose for photos, but despite all the reporters gathered outside to cover the event, pictures of them from that pre-camera-phone night were relatively scarce for years.
Classmates say they looked so happy together and were "all smiles" the entire night. After prom, they went to Atlantic City with some friends to eat dinner. Brandy later revealed she kissed him twice that night.
And even though their relationship didn't turn romantic after that special night, they did remain friends when Kobe moved out to Los Angeles.
She and Kobe attended the premiere of the Arnold Schwarzenegger action flick Eraser together that June. Kobe then made his acting debut on an episode of Moesha in September 1996, a month before making his regular-season NBA debut at 18.
It's been said that their schedules were "too busy" to build a true relationship. I think it all worked out for them though. It will forever live on as a sweet moment to look back on.
---