Drew Carey's Ex-Fiancee Amie Harwick Was Murdered Inside Hollywood Hills Home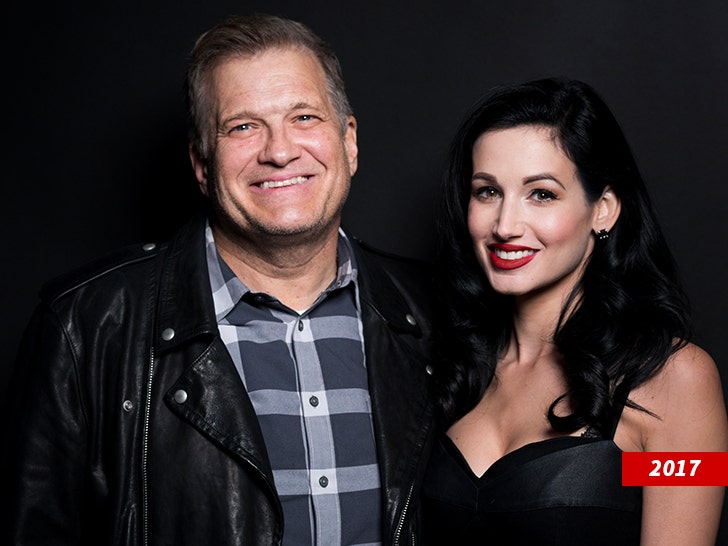 Drew Carey and Dr. Amie Harwick started dating back in 2017 and fell in love fast. They got engaged in early 2018 just a few months after they started their relationship.
Sadly, things didn't work out and they called off their engagement less than a year later.
Why are we talking about this? Well, Harwick was found murdered inside her Hollywood Hills home at around one in the morning on Saturday. A call to 911 came in early in the morning. Neighbors reportedly heard a woman screaming.
When police arrived on scene, they made their way inside the home and found Harwick unresponsive underneath a third-story balcony. She was rushed to the hospital, but doctors were unable to save her.
Cops say evidence suggested there was forced entry and a struggle inside Harwick's home before she was discovered. Investigators located surveillance footage in the neighborhood and determined the suspect was a white male dressed in black.
According to the reports, Harwick was fearful of her ex-boyfriend. She had a restraining order against him, but the order ended just two weeks ago.
The man in question is 41-year-old Gareth Pursehouse. He was arrested by police on Saturday and is being held on a $2 million bail. It's believed he broke inside her home, beat her and then possibly pushed her off the balcony.
Harwick's final post on Instagram came on Valentine's Day, where she explained how important love is, whether it's from your family, friends, or your partner.
---