Jennifer Lopez Posts New Bikini Photo Showing Off Fit Body, But It Looks A Little Suspect To Us!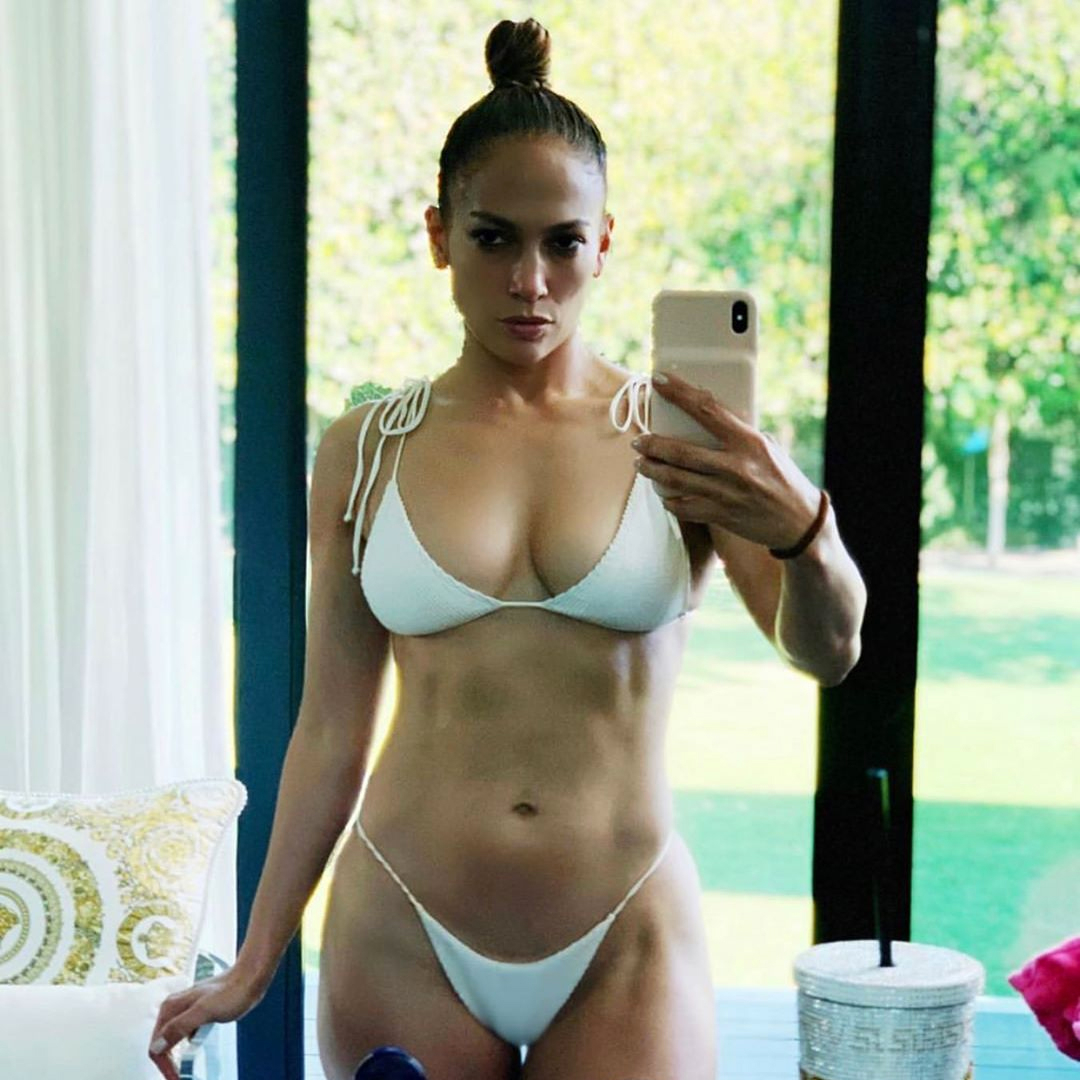 Everyone is fawning over Jennifer Lopez today. The 50-year-old singer/actress went on her Instagram account on Sunday to post a bikini selfie.
And as you can see, she looks mighty fit for a 50-year-old. Hell, she looks mighty fit for a 30-year-old. Several celebrities commented on the photo, including Lenny Kravtiz, Diplo, Michael Strahan and Gabrielle Union.
Now obviously we're not trying to take anything away from Lopez. There is no question she's in amazing shape. Not even for her age. She's just in amazing shape in general. No one is trying to deny that.
But with that being said, the photo looks a little…strange, right? I don't see anyone else talking about it, but I don't know. The side of her face looks a little smoothed? It's odd looking.
And why is the photo so damn grainy? You have natural light behind her, a good phone. there's no reason it should look like it was snapped on a potato. We're not saying she photoshopped the photo by warping the image, but she definitely added some filters.
If you saw J.Lo in person, we doubt her body would look exactly like it does in this photo. It would still look better than 99% of people her age, but it wouldn't look like this.
This just goes to show you we all have insecurities. Even Jennifer Lopez. We all have this desire to touch up our photos just a bit to make ourselves look perfect, even though no one is perfect.
For what it's worth, back in March of 2019, this is what her bikini body looked like…
---