Sir Elton John in Tears as He Walks Off Stage Mid-Concert Due to Illness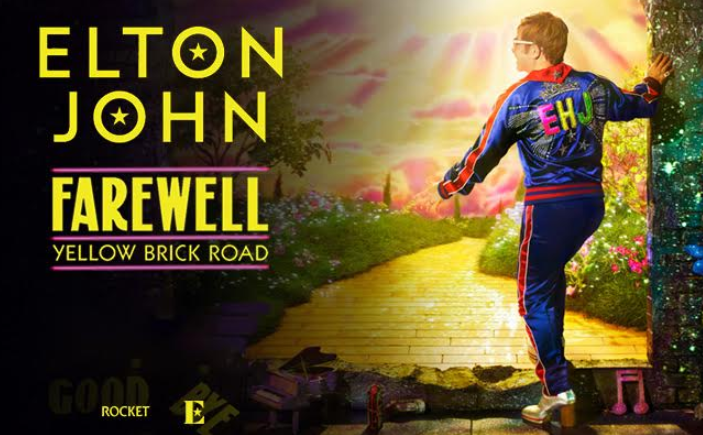 Elton John is a class act. However at 72, touring can take it's toll on you and yesterday before his show he was diagnosed with walking Pneumonia. And decided that the show must go on! Until it couldn't.
He was nearly 2 hours into his set at Auckland's Mount Smart Stadium, in the middle of his song "Daniel" when he stops and tells fans,
"I can't sing". Then says, "I've got to go. I"m sorry".
It appears then, and from reports of the incident, that Sir Elton John broke down in tears. He was given a standing ovation as he was helped off the stage by assistants. Later he posted the below on his IG:
He has 2 more concerts scheduled this week. There is a chance he makes it. I had to Google what the difference is between walking Pneumonia and regular,
"THE MAIN DIFFERENCE:Walking pneumonia's symptoms are much milder than pneumonia's. While pneumonia causes a high fever and cough that produces mucus, walking pneumonia involves a very low fever and a dry cough."
So it is possible he can recover, but at 72, it's probably best that he focuses on a full recovery. I hope his handlers give him the same advice.
Sir Elton is currently playing dates on his Farewell Yellow Brick Road world tour. The concert is no 30 minute montage….the man plays a 24 song set:
"Bennie and the Jets"
"All the Girls Love Alice"
"I Guess That's Why They Call It the Blues"
"Border Song"
"Tiny Dancer"
"Philadelphia Freedom"
"Indian Sunset" (with Ray Cooper)
"Rocket Man"
"Take Me to the Pilot"
"Someone Saved My Life Tonight"
"Levon"
"Candle in the Wind"
"Funeral for a Friend/Love Lies Bleeding"
"Burn Down the Mission"
"Daniel"
"I Want Love"
"Sad Songs (Say So Much)"
"Don't Let the Sun Go Down on Me"
According to Pollstar, the tour grossed $37.5 million from 20 reported shows in 2018 and $212.0 million from 112 reported shows in 2019. The show is supposed to end in December 2020 in England's O2 Arena.
---