Ayesha Curry Straddles Stephen Curry In A Pretty Steamy Vacation Photo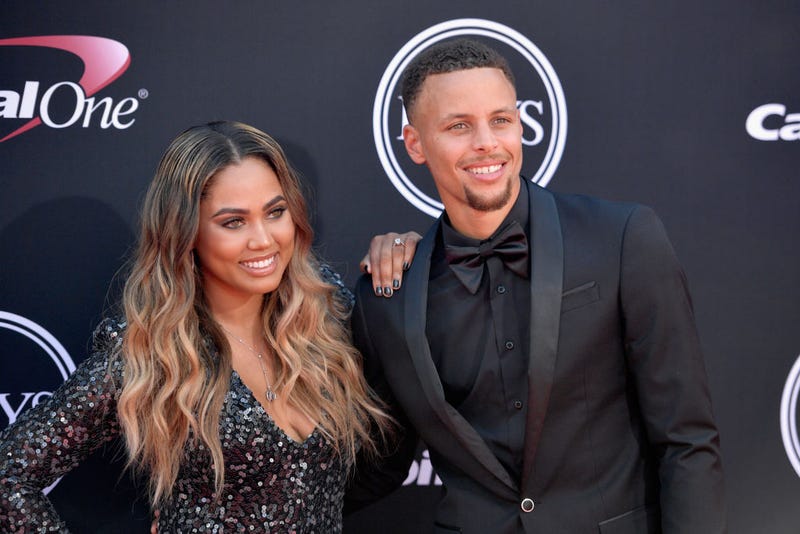 It looks like Ayesha Curry is trying to rebrand herself. As some of you may remember, back in 2019, Ayesha was on Red Table Talk with Jada Pinkett Smith.
And during the interview, Ayesha admitted to getting jealous of the groupies trying to come at her man, Stephen Curry.
Stephen is very nice by nature and he's very talkative. Everything is always very friendly and sometimes to the point where I'm like, 'I'm a grown woman, so I'll just insert myself.' I'll be like, 'Hello. How are you doing?'
She also admitted to feeling some type of way about the imbalance in their relationship. Here Stephen is, one of the top ballers in the NBA, with women throwing themselves at him.
And then here she is, a relatively normal mom of three, who doesn't get that same amount of attention from guys.
I have zero—this sounds weird—but like male attention. So then I begin to internalize it and I'm like, 'Is something wrong with me?' I don't want it, but it would be nice to know that like someone's looking.
Well, someone is definitely looking now. Stephen went on his Instagram on Sunday to share a steamy vacation photo of him and his wife.
As you can see, she's straight up straddling him and licking his forehead, which we can only assume is some weird foreplay.
That's not a bad look. I mean, she's had three damn kids and still looks great in a bikini. More power to her.
She commented on the photo, "You coulda at least popped a filter on this. I love you though."
You know she probably asked him to post that sh*t. If she would have posted it, she would have been accused of being thirsty or whatever.
Stephen also posted a special Valentine's Day post dedicated to Ayesha…
---