Gigi Hadid Calls Jake Paul "Ugly" And "Irrelevant" After He Threatened To Beat Zayn Malik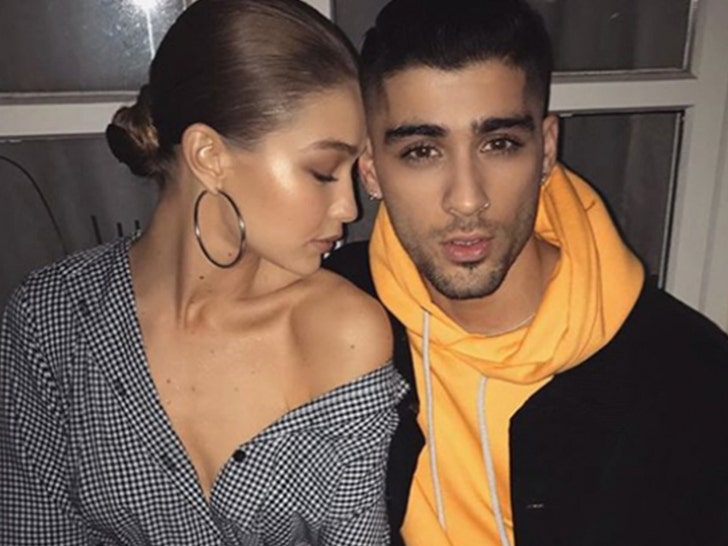 This is a beef we didn't see coming. Last weekend, YouTube star (and overall douchebag) Jake Paul was staying at the same hotel in Las Vegas as Zayn Malik.
Not only were they in the same hotel, they were on the same floor with rooms right next to each other. After the big boxing match on Saturday night, Paul was making his way back to his hotel room when he spotted Zayn getting off the elevator.
According to the reports, Paul asked Zayn if he wanted to party with him and his crew. Paul claims Zayn responded rudely, "I don't give a f**k if you have a good night" he allegedly said.
Paul claims he brushed off the remark, and when he saw Zayn later in the night, he tried to clear the air, but Zayn once again responded rudely.
Anyway, we're told Jake ran into Zayn again in the hotel hallway a bit later and attempted to clear the air about their spat. But, according to his account, Zayn got even testier … yelling at Jake and asking 'Who the f*** do you think you are?!' It didn't end there.

Our sources say Zayn even challenged Jake, asking if he wanted to 'test' him.
This all led to the brief Twitter feud you see below between Paul and Zayn's girlfriend, Gigi Hadid.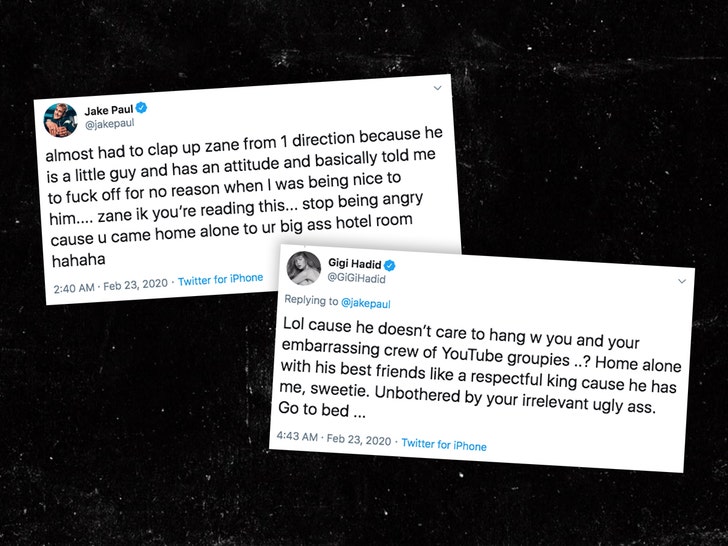 Damn. I think Gigi came in there with the knockout blow. That's the thing about these YouTubers. They think they're more important than they are. They typically have bigger heads than "real" celebs because they haven't had to struggle.
If I were Zayn, I wouldn't want to party with Paul's corny a** either.
---