Jennifer Lopez's High School Sweetheart David Cruz Has Died At The Age Of 51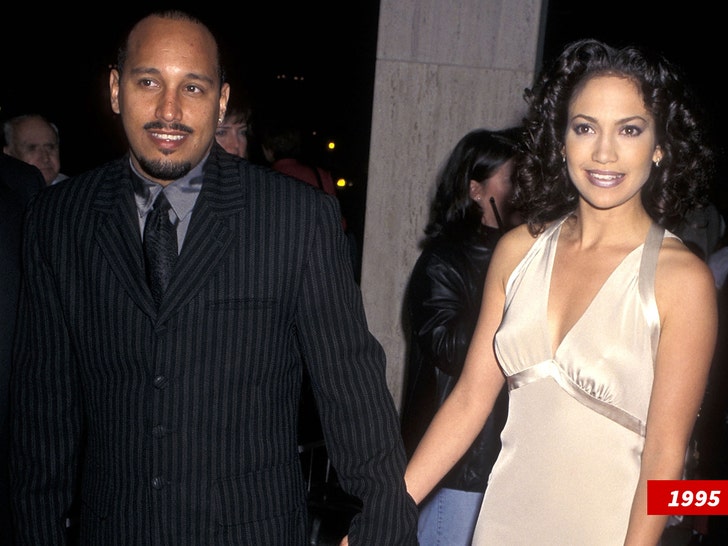 Before Alex Rodriguez and before Marc Anthony, Jennifer Lopez had a huge crush on a man named David Cruz. He and Lopez started dating when they were teenagers.
Cruz was with Lopez during the start of her career. He watched her grow into this huge star. They dated for a decade and he even attended a few red carpet events with Lopez in the '90s.
They broke up in the mid-90s and he found a new love, as did Lopez.
Sadly, we are hearing reports that Cruz died on Saturday at Mount Sinai Hospital. The cause of death was reportedly heart disease. Sources say this had nothing to do with coronavirus.
His longtime partner told TMZ:
He was kind and loving. He never held on to anything and was always very open. He was a devoted father, he helped raise his step-son who is now in the Marines. He loved the Yankees and Knicks. He loved going to the theatre with me. My favorite moment was family date night, because it wasn't just special for me but for the kids as well. He always made sure to end things with an 'I love you.'
Lopez has not commented publicly on his death, but we have to imagine she'll be sending her love and support to his family.
We hate to bring his death back around to the coronavirus crisis, but it's important to know that this "shelter-in-place" and flattening of the curve is for people like him as well. People who might have a heart attack or a stroke during this crisis.
If the hospitals are filled with coronavirus patients, what's going to happen to all the "normal" cases we see every single day? Who now can't get the treatment they need? THIS IS WHY IT'S IMPORTANT TO STAY HOME AND SLOW THE SPREAD!
---