Ben Affleck And Ana De Armas Are Back From Vacation, But Still Stuck Together Like Glue
Ben Affleck and Ana de Armas are in full lust mode right now. As we reported earlier this month, the two stars went on vacation together to Costa Rica when this coronavirus business first began.
We thought they might stay down there until it all passed, but seeing as how it looks like it's going to continue for months, they decided to return to Los Angeles.
But just because they're back from paradise, does not mean their Spring Fling is coming to an end. It looks like they are quarantining together in Los Angeles. The paparazzi (who are apparently essential business) caught Affleck and Armas walking her dog together on Monday.
As you can see, they look super sweet together. Almost too sweet, you know? Like Lucky Charms. It's good for a few bites, but then you're like, "Wait, I'm eating f**king marshmallows for breakfast!"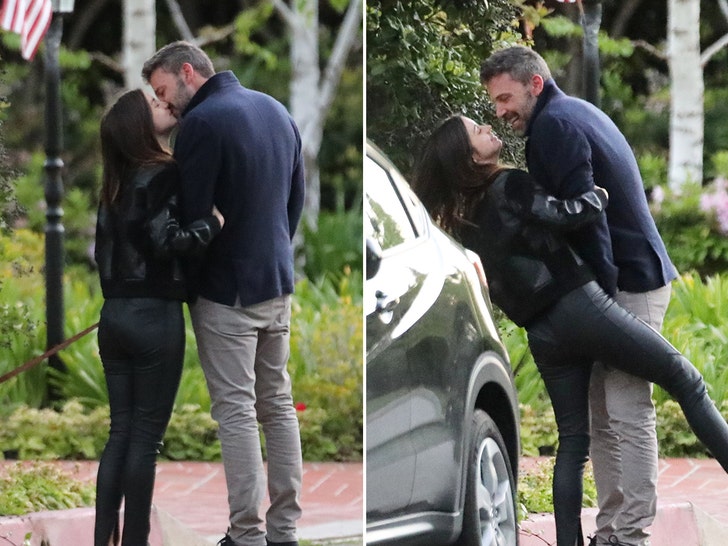 As we all know, Affleck is a recovering alcoholic. He had a very public relapse last year, and while I'm certainly not an addiction specialist, it does seem like addicts often throw themselves into new relationships.
They need something at all times, and right now, Armas is what he needs. Sometimes that can bite them in the ass though. They might come on too strong, or even worse, they might get bored of their new addiction and go back to the thing that started it.
I think Affleck needs some alone time, but like I said, I'm not an expert. If I had to pick a new addiction, this certainly doesn't seem like a bad one…
---