Andy Cohen Reveals What The Worst Part Of His Coronavirus Diagnosis Has Been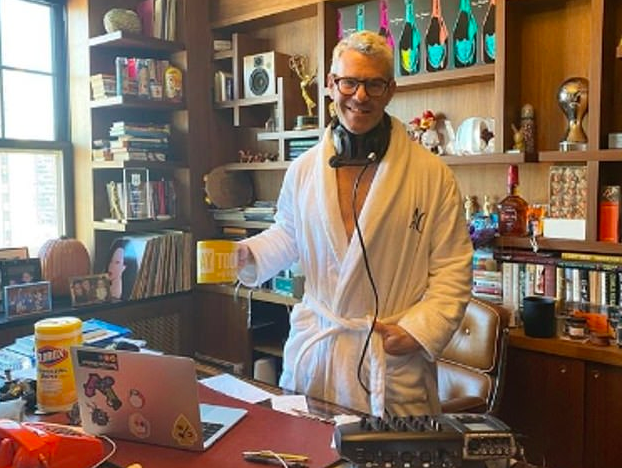 As some of you may know, Andy Cohen tested positive for coronavirus last week. He shared the news on his Instagram account. He said that he was already in quarantine when he started feeling sick.
He got a test (because he's got that cash money) and turns out, he tested positive.
Cohen told his followers:
As much as I felt like I could push through whatever I was feeling to do #WWHL from home, we're putting a pin in that for now so I can focus on getting better.
So now nearly a week later, how are things going? Well, the 51-year-old talk show host gave a brief update during an episode of SiriusXM's Jeff Lewis Live.
He said that along with having no energy, he's also lost his appetite and described the symptoms as "horrible".
But still, the worst part of this whole thing is being isolated away from his son.
I'll tell you what I know from the nanny cam and from video, because I can't see him, which is the very worst part. But he's great and his nanny [tested] negative.
He welcomed his now 13-month-old son back in February of 2019. We hope he's paying his nanny hazard pay. She out there working in some dangerous conditions. Or HE, I don't know. Nannies can be dudes too.
The bright side to all this? Thanks to his lack of appetite, he's dropping some extra fat…
Two days ago, before I went to bed, I took a shower and I was walking into the shower and I looked at myself and said, 'Holy s—, you look great.'
There is always a silver lining, folks. It might be incredibly vain, but hey, it counts.
---