UFC Star Jon Jones Arrested Again, This Time For DWI And A Gun Charge In New Mexico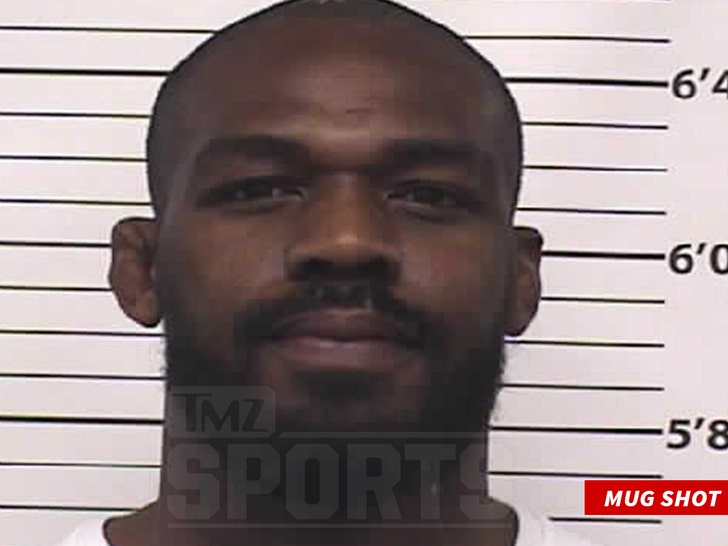 Jon Jones is probably the most talented UFC fighter to ever step inside the octagon. Unfortunately, he's also one of the most problematic as well.
He's had a long history of substance abuse, including alcohol and cocaine. Back in 2017/18, he was suspended from the UFC for 15 months for a doping violation.
In 2012, he was arrested for drunk driving, and in 2019 he was arrested for allegedly slapping a stripper's vagina, which sounds ridiculous, but he actually got probation for the incident. Thankfully for him, that probation ended back in January.
We say thankfully because he almost certainly would have been in violation of it early Thursday morning in New Mexico. According to the reports, police responded to calls of gunfire in Albuquerque at around one in the morning.
When they arrived on scene, they found Jones inside a 2019 Jeep with the engine running.
Jon denied firing a gun — but officers say he appeared intoxicated (bloodshot, watery eyes and reeked of booze) and conducted a field sobriety test, which he allegedly bombed. He also took a breathalyzer, twice, and registered over the legal limit both times.

During a subsequent search of the vehicle, cops say they found a black handgun and a half-empty bottle of tequila behind the passenger seat.
He was arrested for aggravated driving while intoxicated, negligent use of a deadly weapon and possession of an open container.
Insiders say he was booked and released just hours after the incident, and his court date is scheduled for April 9.
No word on how this might impact his career, but it's not a good look. Dude needs to get it together before he throws it all away. Don't waste all that talent, man! Get help.
---