Andy Cohen Is Returning To Work (From Home) And Is Feeling Better 10 Days After Testing Positive For Coronavirus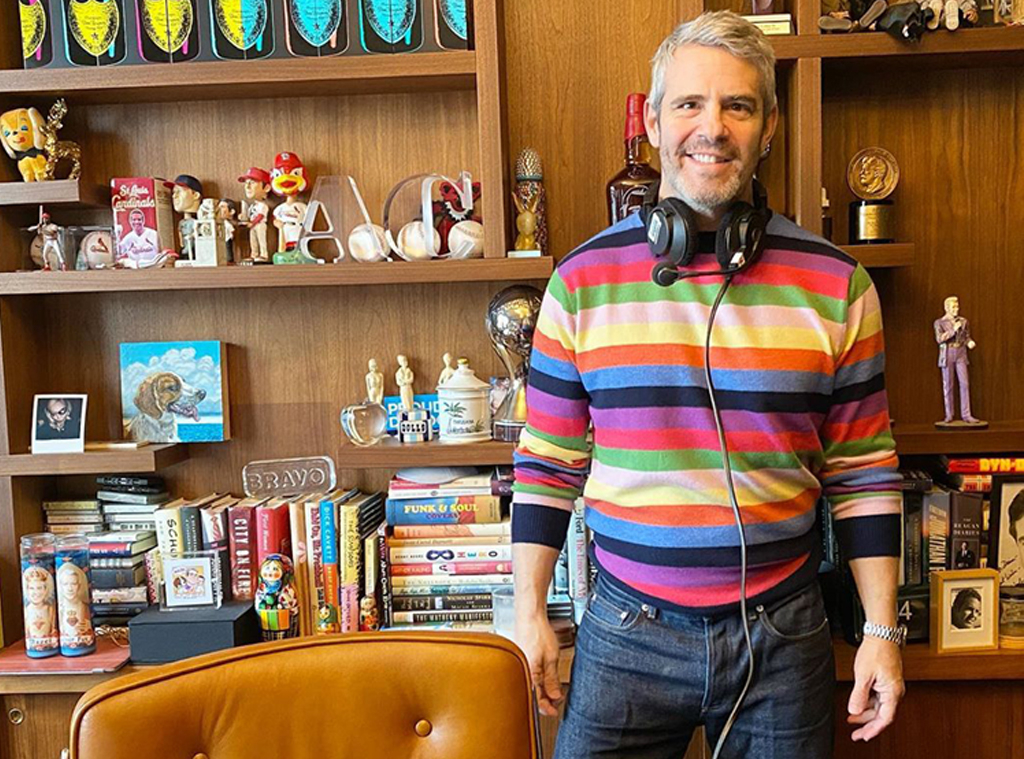 There was a lot of negative coronavirus news over the weekend, including the death of country music star Joe Diffie, the intubation of legendary singer-songwriter John Prine, and the continuation of disappointing press briefings from Donald Trump.
But it wasn't all bad news. As some of you may know, Andy Cohen tested positive for coronavirus 10 days ago. He took some time off work to focus on recovering, and we're happy to report he is feeling better.
He went on his Instagram account early Monday to announce that he will be returning to work this week. He'll be hosting his radio program and his late night show from home.
NeNe Leakes, Lisa Rinna and Jerry O'Connell will be his virtual guests this evening. According to Bravo, Stassi Schroeder, Brittany Cartwright, Jax Taylor, John Mayer, Kyle Richards, Ramona Singer, Melissa Gorga and Joe Gorga will also appear on the program via video chat later this week.
During today's morning radio show, Cohen talked a little more about what the illness was like for him.
He said that one of the biggest things (aside from not being able to see his son) was the lack of energy and lack of appetite.
It took 10 or 11 days to work through my system, and it takes a bit to get my energy back. You go downstairs to make a piece of toast and you come back and you need to relax.
He also said he had a "terrible cough" and some chills. Thankfully, it appears he is now over the virus. In fact, doctors have now cleared him to visit with his son, so he was planning on doing that after the show.
That's certainly great news. It's important for us to understand how dangerous this virus is, but it's also important to focus on the victories as well. It can't all be positive, but it can't all be negative either. We need balance.
---