Floyd Mayweather's Daughter Has Her Mugshot Released After Stabbing NBA Youngboy's Baby Mama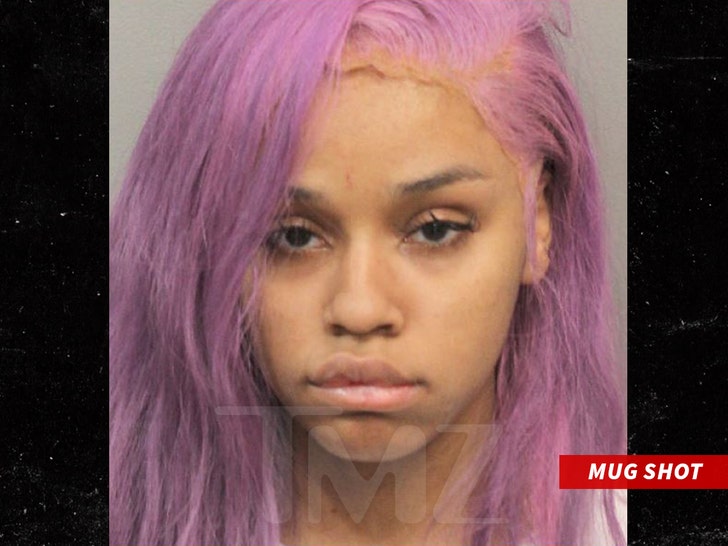 Damn. There is some trouble inside the Mayweather household right now. Floyd's daughter, Iyanna, might be going to prison for a long time after being arrested early Saturday morning.
The incident went down in Houston at NBA Youngboy's home. According to the report, Iyanna walked inside the home to find Youngboy's baby mama, Lapattra Lashai Jacobs.
Iyanna didn't like this and told Jacobs that she was Youngboy's fiancee and that she needed to get the f**k out.
We're told the argument moved into the kitchen, where Iyanna was holding 2 knives. According to our sources, Jacobs stepped toward Iyanna and Iyanna charged at her with one of the knives. Jacobs told cops she didn't feel the first knife wound but then she said Iyanna charged at her with the second knife, stabbing her again.
When paramedics arrived at the scene, Jacobs was laying on the floor. She was rushed to the hospital. Her condition is reportedly stable at this time. It appears she was stabbed multiple times in the bicep.
Iyanna was arrested for felony aggravated assault with a deadly weapon. She told cops that Jacobs started the fight by "pulling her hair" outside the house and then running back inside the kitchen, where the stabbing occurred.
That's pretty much all we know at this time, but yeah, not a good look for Iyanna. Stabbing someone is a pretty serious deal. Ain't many people getting off with probation for that one.
---