Another Tragedy Strikes The Kennedy Family, Robert F. Kennedy's Granddaughter And Her Son Die In Canoeing Accident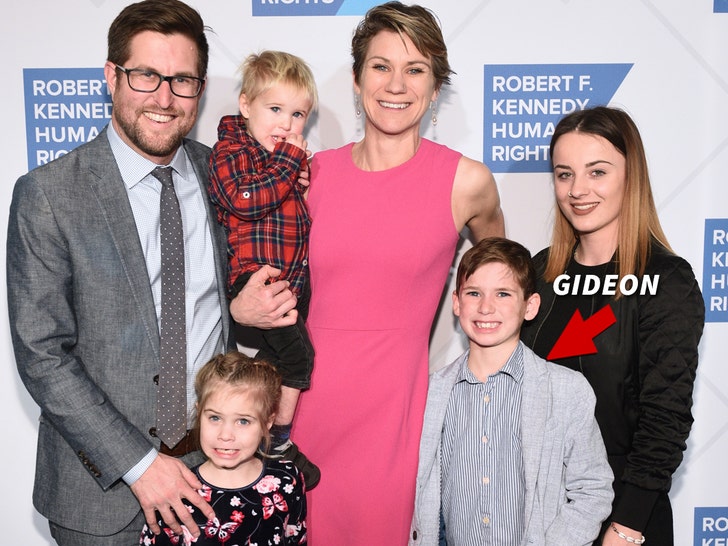 If you've followed the Kennedy family at all, then you know they've had some horrific tragedies. Death has followed this family around like a stray dog looking for food.
As most of you know, John F. Kennedy and Robert F. Kennedy were assassinated in the 1960s. In the '90s, JFK Jr. died in a plane crash and Michael Kennedy (one of Robert's sons) died in a skiing accident. Last summer, one of RFK's granddaughters died of an accidental overdose on the family's compound.
And now, sadly, we have learned that another one of RFK's granddaughters has died. Maeve Kennedy Townsend McKean and her 8-year-old son Gideon were reported missing back on Thursday after jumping into a canoe and paddling out near Annapolis, MD, to track down a ball that had been kicked in the water.
Gideon and Maeve were playing a game of kickball and the ball went into the water, so they got in a canoe to get the ball. He believes the canoe got pushed by either the tide or the wind, into the bay.
Not long after, Maryland authorities found an overturned canoe matching the description of the Kennedy's canoe, but no bodies were found at the time. Officials also revealed that it was incredibly windy on Thursday, with wind gusts of 40 MPH, which probably contributed to the horrific accident.
Helicopters and boat rescue crews searched the area over the weekend, and on Monday, authorities found the body of Maeve. They recovered her body about 2.5 miles south of the family home. The water she was found in was reportedly 25-feet deep. The search continues for her son.
David McKean, who said he was heartbroken to even have to try to explain who his son was, described him as an old man. 'He might as well have been 38,' he said in his post. 'He was deeply compassionate, declining to sing children's songs if they contained a hint of animals or people being treated cruelly.'
Our thoughts and prayers go out to the entire family. This must be an incredibly difficult time.
---