Drake's Toronto Mansion Is Absolutely Insane, And The Internet Is Not Happy About It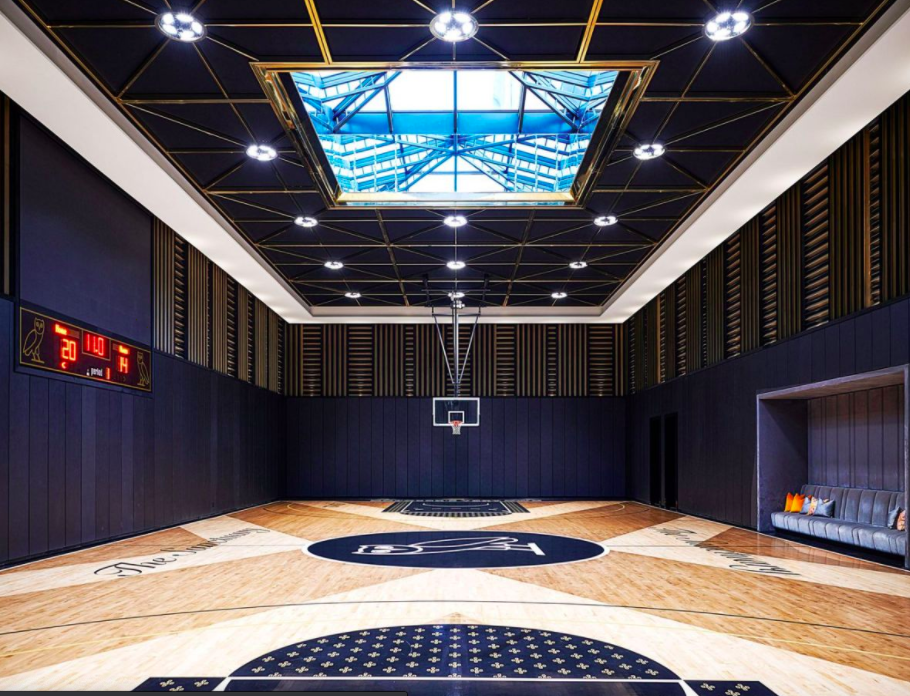 Drake and the team over at Architectural Digest decided now would be the best time to show off Drake's incredible 50,000 square-foot Toronto mansion.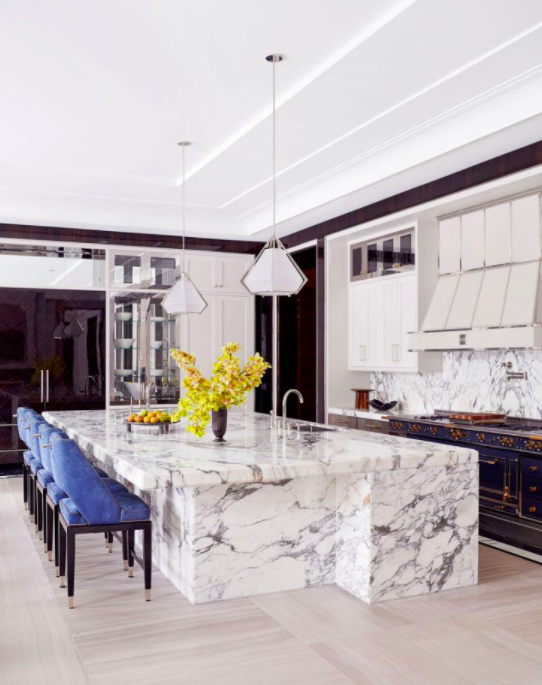 We say "incredible" but it also could be described as sacrilegious, ungodly, or a clear sign of debauchery.
The home of the God's Plan singer boasts not only an NBA-sized basketball court with a pyramidal skylight, but a chandelier adorned with 20,000 pieces of hand-cut Swarovski crystal. This lighting installation, modeled after the Metropolitan Opera's iconic starburst chandelier, is the second largest of its kind in the world.
Drake explains that he had been planning this ~dream~ home since he was 27-years-old. He's 33 now. He told Architectural Digest that he wanted this piece of property to stand tall for 100 years.
Because I was building it in my hometown, I wanted the structure to stand firm for 100 years. I wanted it to have a monumental scale and feel. It will be one of the things I leave behind, so it had to be timeless and strong.
And look, we get it. He worked hard for his money and if he wants to do something nice for himself, then who are we to hate on him for it?
At the same time though, a f**king chandelier adorned with 20,000 pieces of hand-cut Swarovski crystal? That's stupid as sh*t. It's the kind of thing you have to include in detail in an architecture magazine because no one would know otherwise!
You think anyone has walked inside his home, looked up at the chandelier and said, "Oh wow. Is that 20,000 pieces of hand-cut Swarovski?"
NO! THE ANSWER IS NO!
Check this. Drake's bedroom is over 3,200 square feet. That's bigger than most homes that comfortably fit a family of four.
Inside his 3,200 square-foot-bedroom, the headboard of his bed is comprised of channel-tufted leather and accented with an antique mirror, not to mention it's equipped with a whiskey-and-champage bar (ok Champagne Papi, we see you!). A 4,000 lb. black marble bathtub graces his bathroom and his closet is two stories.
As you can imagine, Twitter had something to say about all this…
Okay Drake's mansion is obviously luxury, but is it a HOME?

— Watching the Throne (@KanyePodcast) April 9, 2020
drake really gave us a tour of his mansion pic.twitter.com/uxCLTEbgqs

— lisa (@swtIife) April 3, 2020
Drake spent all that money to decorate his house like the mansion from the Great Gatsby. Get this man a wife.

— Work Husband Reg (@bigfish1906) April 8, 2020
Drake has the taste of an Italian mob wife. But there is a beauty to be admired about his home.

— Menzi. (@anarchadium) April 8, 2020
Remember this though. Drake is *only* worth between $150 and $200 million. So while yes, he is filthy rich and probably can't relate to your problems at all, he's still not nearly as rich as, oh I don't know, the Walton family.
The Walton family, the family behind Walmart, is reportedly worth over $196 billion. BILLION! DRAKE IS WORTH $150 MILLION, THEY ARE WORTH $196 B-B-B-B-BILLION!
So yeah, just remember that.
---