NASCAR Driver Kyle Larson Suspended Without Pay After Saying The N-Word During Virtual Race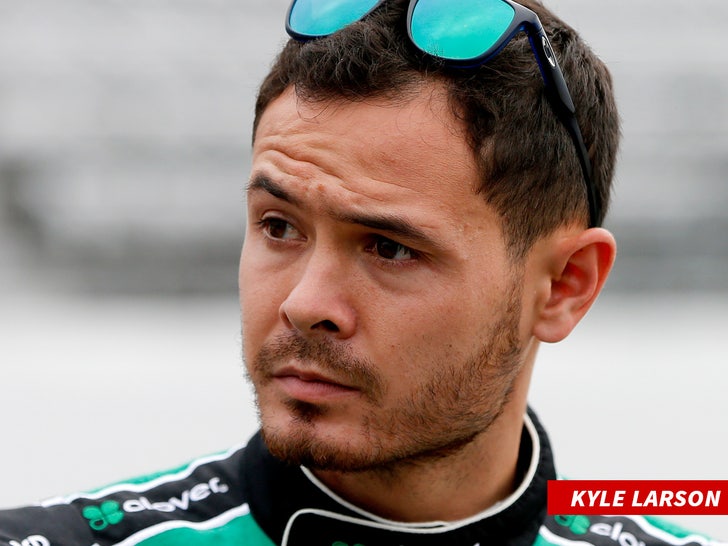 Since no major sporting events are allowed to take place right now, some professional sport leagues have been keeping fans entertained with video game versions of the sport. The MLB has been doing a tournament with its players on MLB: The Show, which has been getting rave reviews.
Unfortunately, the NASCAR version hasn't been as smooth. During a virtual race on Easter Sunday, NASCAR driver Kyle Larson dropped the n-word. Hard R at that.
The other drivers didn't know what to do. It was clear they knew Larson done f**ked up though.
Anthony Alfredo: Kyle, you're talking to everyone, bud.

Aaron MacEachern: Yup, we heard that.

Conor Daly: Yikes!

Justin Botelho: Oh, damn! He did not just say that.
What makes this even more confusing is that Larson is half Japanese, and has talked about how the NASCAR "Driver for Diversity" program helped him turn pro.
You'd think he'd be more sensitive to these matters. Larson's team suspended him without pay while they ~investigate~ the situation. Whatever the hell that means. Not sure what there is to investigate.
We are extremely disappointed by what Kyle said last night during an iRacing Event. As of this moment we are suspending Kyle without pay while we work through this situation with all appropriate parties.
For what it's worth (not much) Larson issued the apology you see below…
Nah, man. If that word comes out of your mouth that easily, then there is a problem there. You know he was saying that sh*t all the time. Not a good look at all. NASCAR'S one black fan is not going to be happy about this.
---