Ex-Laker Shannon Brown Arrested For Shooting Rifle At Two People In Bizarre "For Sale" Home Mix-Up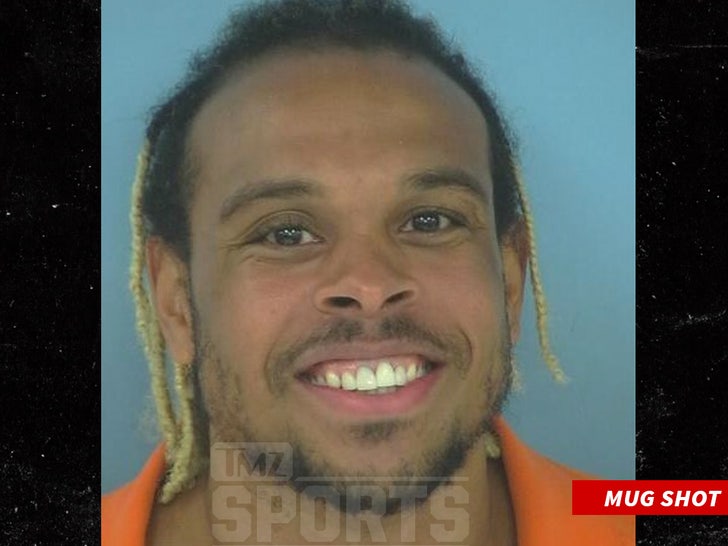 Shannon Brown started his career in the NBA back in 2006 with the Cleveland Cavaliers. Following two seasons with the Cavs, he went to the Bulls, followed by the Charlotte Bobcats, Los Angeles Lakers, Phoenix Suns, San Antonio Spurs, New York Knicks and finally the Miami Heat.
The dude was thrown around a lot. His best seasons were probably with the Lakers and Suns, but he never really jumped out as an all-star.
Anyway, he had a little trouble back in Georgia last week. The 34-year-old athlete allegedly pulled a gun on two people in his Georgia home back on May 2.
The police spokesperson says the two individuals claim they were out searching for houses in the Tyrone, GA area … when they saw one with a 'For Sale' sign on it. Officers say the individuals entered through an open gate … and say the two people claim when they got to the door, they were told to come in.

The police spokesperson says once the individuals were inside … they say Brown confronted them, before ultimately agreeing to let them ago. But, the two say as they were leaving … Brown fired 5 to 6 shots at them.
When police investigated the scene, they found one shell casing in the area, which led to them arresting Brown for aggravated assault. He bonded out of jail on May 4 and we'll likely have court date scheduled soon.
It's interesting. The police were quick to arrest Brown, but it took them two damn months to arrest the two rednecks who murdered Ahmaud Arbery while he was out for a jog. Really makes you wonder what the f**k is going on in Georgia.
---