A Mysterious Note Was Spotted At Ahmaud Arbery's Death Site: What Does It Mean?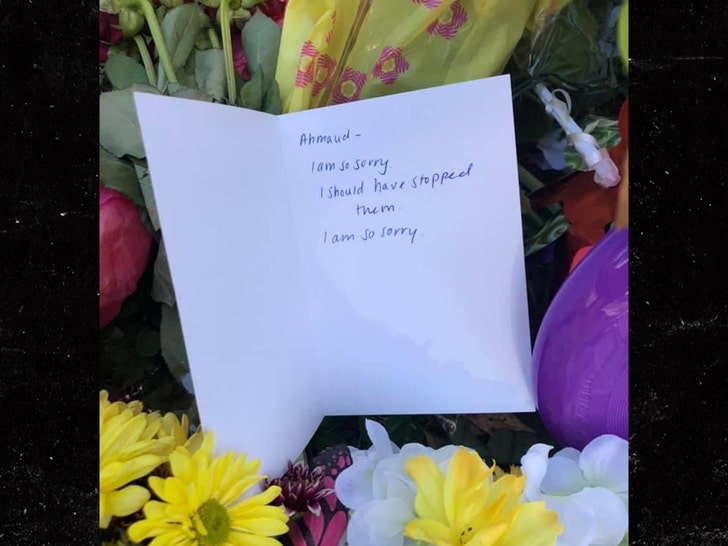 We're sure you've all heard about Ahmaud Arbery by now. The 25-year-old black man who was shot dead in a neighborhood in Georgia while jogging down a street back in February.
If you've somehow missed the full story, click on this link to read all about it. The good news (if there can be any good news in a case like this) is that the two rednecks responsible for his death have been arrested.
But still, Arbery should not be dead right now. It's so incredibly maddening what took place, and it seems like people in the neighborhood where he died are feeling a bit guilty.
A mysterious note was left at the spot where Arbery was shot to death. It was placed at the makeshift memorial.
The note reads, "Ahmaud, I am so sorry. I should have stopped them. I am so sorry."
No name is signed at the bottom, so no one knows who left the note. There is speculation it might be a homeowner in the area who witnessed the hunting happening and didn't do anything to stop it.
But who knows. This note could have been left by anybody, including some crazy person who wasn't even there and just wants attention. Although, with no name printed at the bottom, how much attention are they really receiving?
In any event, it's a little too late for these feelings. It doesn't really matter how bad you're feeling now. We've seen this story too many times before. This sh*t shouldn't be happening anymore, and it's insane to think that had the video not been released, the people responsible for his murder would still be free.
---