Former WWE Star Shad Gaspard Goes Missing After Being Pulled Out To Sea By Riptide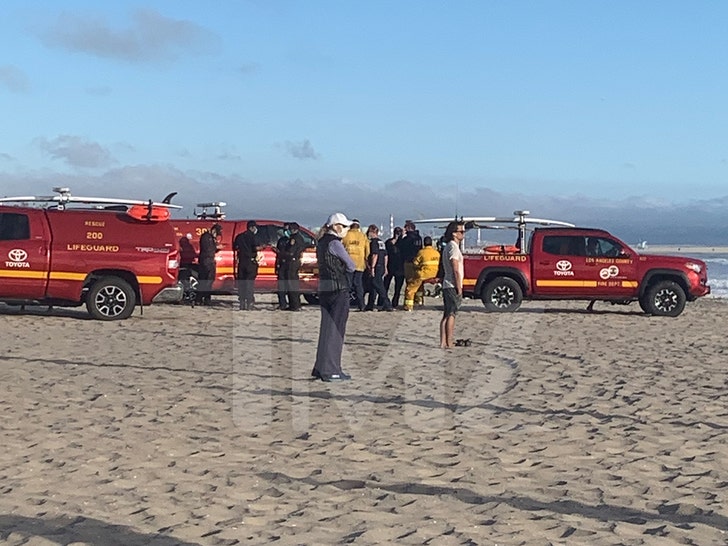 As the beaches slowly reopen in California, more and more people are going out to catch some sun and waves. Former WWE star Shad Gaspard and his family decided to go for a quick swim at Venice Beach on Sunday.
At around 4 in the afternoon, Shad was out in the water with his 10-year-old son when a strong rip current came in. Several swimmers were caught up in it, including Shad and his son.
One witness at the scene tells us … when lifeguards raced into the ocean, Gaspard directed rescuers to help his son first, which they did.

During the rescue, we're told another big wave crashed down on Gaspard — and that's the last time he was seen.
Officials at the scene believe the 39-year-old athlete "did submerge" and a massive search has been going on ever since.
Multiple lifeguards were on the scene, along with divers, rescue boats, paramedics on standby, the coast guard flying back and forth and helicopters hovering over the crowded beach for nearly three hours.
Sources say Shad's son and his wife were inconsolable as they cried and hugged each other, "The whole thing was just heartbreaking, absolutely heartbreaking to see this mother and child in complete despair," a witness told reporters.
For those who don't know, Shad was a pretty big star with WWE back in the day.
The search for Shad is continuing today. We'll update this post when more information is released.
Our thoughts and prayers go out to his friends and family.
---