Shad Gaspard's Body Has Been Found, Former WWE Star Dead At 39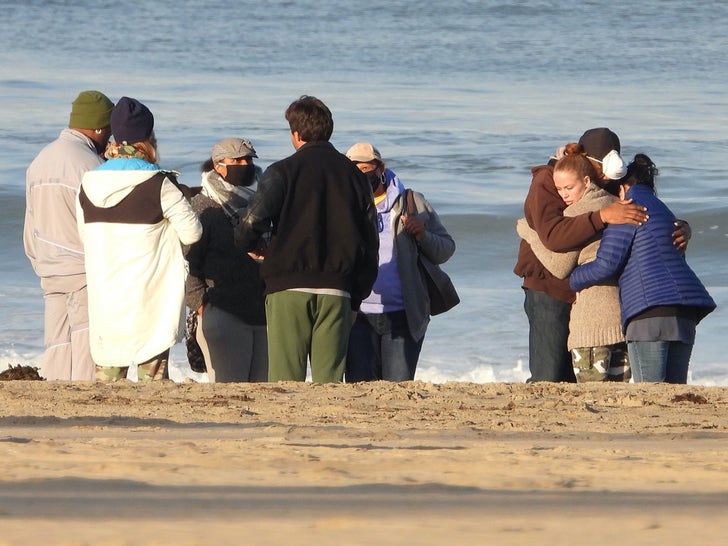 Some incredibly sad news to report today. Former WWE superstar Shad Gaspard has died at the age of 39. As we told you earlier this week, he and his family were at the beach on Sunday afternoon.
During the family outing, Shad and his 10-year-old son went out into the water. Unfortunately, a strong rip current came through and swept up several swimmers, including Shad and his son.
Shad heroically told lifeguards to focus on getting his 10-year-old son to shore safely, but when they returned he'd gone under.

Police and Coast Guard boats and divers searched the rough water for nearly 2 days before suspending their efforts.
And while you wanted to hope he would somehow return to the sand unharmed, the reality of the situation was setting in.
Official confirmation came at around 1:30 in the morning on Wednesday. A citizen saw a body on the beach near Venice Pier and alerted authorities.
A short time later, several people (we're told family members and close friends) gathered at the beach. They were hugging, talking and crying. At one point, some of the people waded into the water.

The L.A. Fire Department held a news conference Wednesday morning, saying the body matches the description of Shad … a 6'6″ black male over 240 lbs.
Obviously this is not the outcome anyone wanted, but at least the family now has closure.
Shad went out as a hero. He told lifeguards to save his son first. That's sh*t you see in the movies. He was a real life hero.
Our thoughts and prayers go out to his friends and family. The world lost a really good person.
By the way, this wasn't his only heroic act…
---