Iggy Azalea Goes Off On "Fan" Who Said She Was Gaining Weight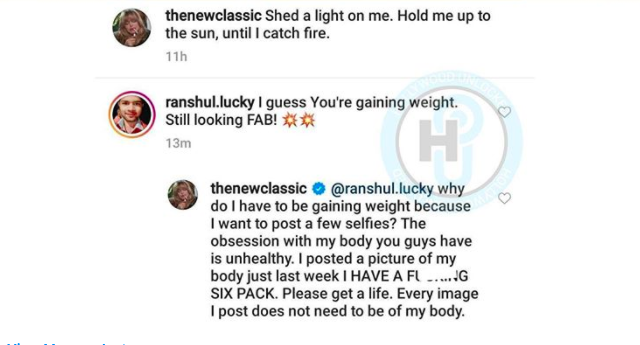 Most men realize early on in life that you should never tell a woman she is gaining weight. You all know the trick question: "do these jeans make me look fat?" THE ANSWER IS ALWAYS NO! NO MATTER WHAT!
The dude who commented on Iggy Azalea's Instagram post obviously didn't get that message.
The 29-year-old artist went on her Instagram account to post a series of seductive snaps. And while most people were supportive, there was one dude who commented, "I guess you're gaining weight. Still looking FAB!"
Azalea wasn't about to take the shade. She responded to the troll by saying…
Why do you I have to be gaining weight because I want to post a few selfies? The obsession with my body you guys have is unhealthy. I posted a picture of my body just last week I HAVE A F–KING SIX PACK. Please get a life. Every image I post does not need to be of my body.
She was quick to snap back here, and it might have something to do with the pregnancy rumors that have been following her around.
Back in April, rumors started to swirl that she had secretly given birth to a baby. Sources say her boyfriend Playboi Carti was the baby daddy.
Instead of officially addressing the rumors, Iggy appears to be setting the record straight with her Instagram by flaunting her slim figure. Just two weeks ago, she shared a picture of herself donning a white sports bra and skintight blue leggings on Mother's Day and wrote, 'The sky needs the blue.'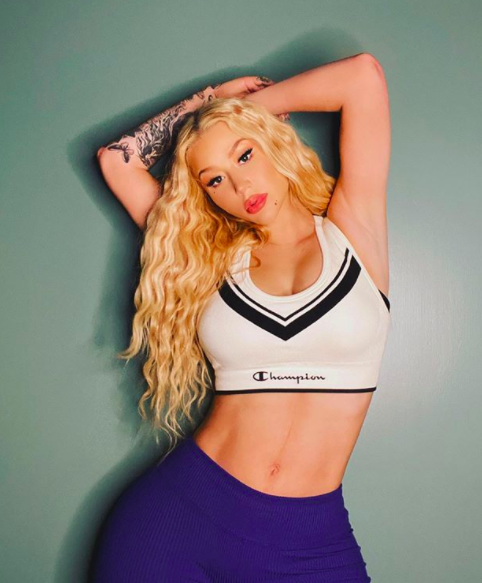 It would be extremely hard to look like that just weeks after giving birth. BUT IF YOU WANNA BE A CONSPIRACY THEORIST, I SUPPOSE YOU COULD SAY…HOW DO WE KNOW HOW OLD THAT PHOTO IS? HOLD UP A NEWSPAPER WITH TODAY'S DATE, IGGY!
---