'Ink Master' Star Daniel Silva Pleads Not Guilty To Murder Charge In The Death Of YouTuber Corey La Barrie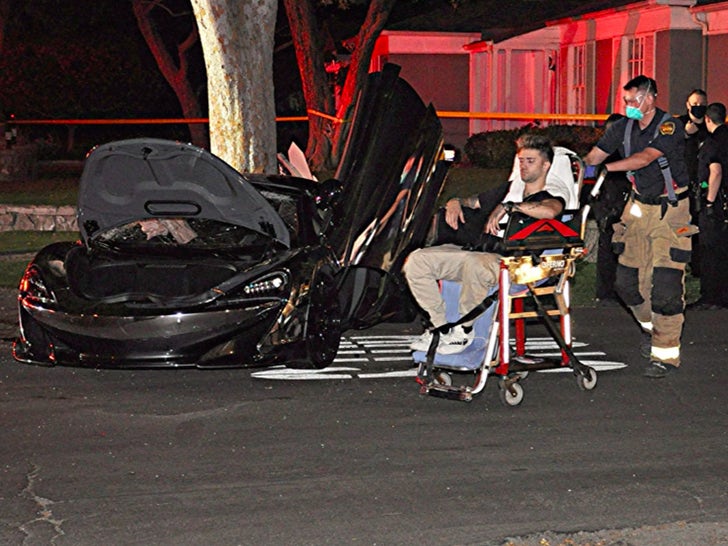 A week or so ago, we told you about the fatal car accident that killed popular YouTuber Corey La Barrie.
Corey was celebrating his 25th birthday with his friends. One of those friends being 'Ink Master' star Daniel Silva. After drinking and partying, Daniel and Corey took a ride in Daniel's McLaren.
According to authorities, the Ink Master star was driving a McLaren on the evening of Sunday May 10 when he allegedly lost control of the vehicle. The car crashed into a tree and stop sign in the Los Angeles neighborhood of Valley Village, where passersby witnessed Silva attempt to flee the scene. He was 'stopped by citizens who came to render aid,' and he and La Barrie were taken to a local hospital.
Corey ended up passing away at the hospital, but Daniel did not have any serious injuries.
After the tragic news broke, Corey's brother went on his social media account to remember his late brother. In his message, he called Daniel a "drunk friend driving"
Corey passed away last night in a car accident with his drunk friend driving. This is the hardest thing I've ever had to do. I don't how I'm supposed to do this without you. I miss you so much already this isn't fair thank you for always being the best big brother I could ask for.
Cops charged Daniel with murder, and just this week, Daniel plead not guilty to the charge. According to the Los Angeles District Attorney, he's scheduled to return to court on June 27 for a review of his bail.
If he's found guilty of the charge, he could face 15 years to life in state prison.
We'll keep you posted.
---