Fans Are Mad At Diddy For Inviting Amy Schumer To 'Family Meeting' About The Recent Police Killings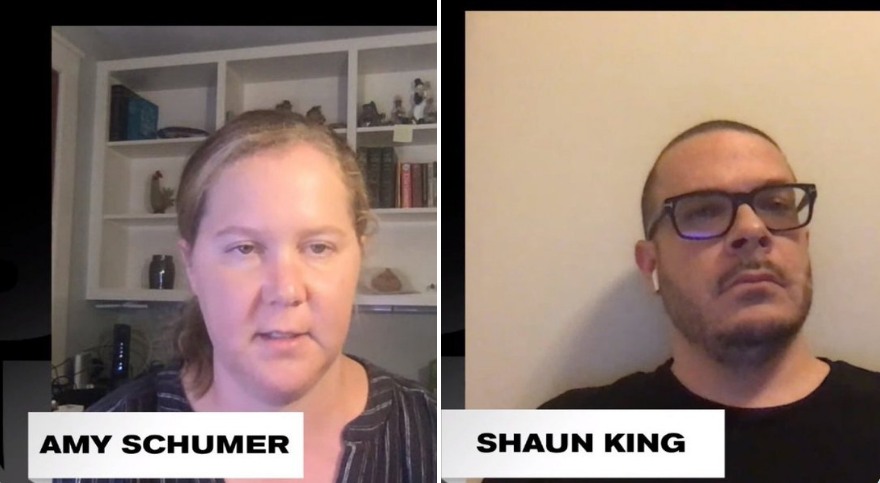 The world, well mainly just the United States, is in complete chaos. Not only are we dealing with an ongoing pandemic that has killed over 100,000 people in the country, but we're also dealing with ongoing racism and unjust police killings.
In the past month, we've seen the brutal murder of Ahmaud Arbery. A murder that would have been swept under the rug had it not been for the video being released.
We've seen a wealthy white lady in NYC use her white privilege as a weapon by falsely reporting that an "African-American man" was threatening her life.
And most recently, we saw a police officer in Minneapolis murder a black man by the name of George Floyd in broad daylight while his police buddies just watched.
Diddy saw all this happening and decided it was time for an emergency "family meeting" on his Revolt Black News show. He called on a panel of people to participate in the meeting, including white comedian Amy Schumer, which confused/angered lots of people.
People on Twitter were not happy…
Amy Schumer and Talcum X have something in common. They both stole from Black people. One stole jokes. The other stole money. pic.twitter.com/aSdjPBffvh

— Mr. Cookie Juice (@mrcookiejuice) May 28, 2020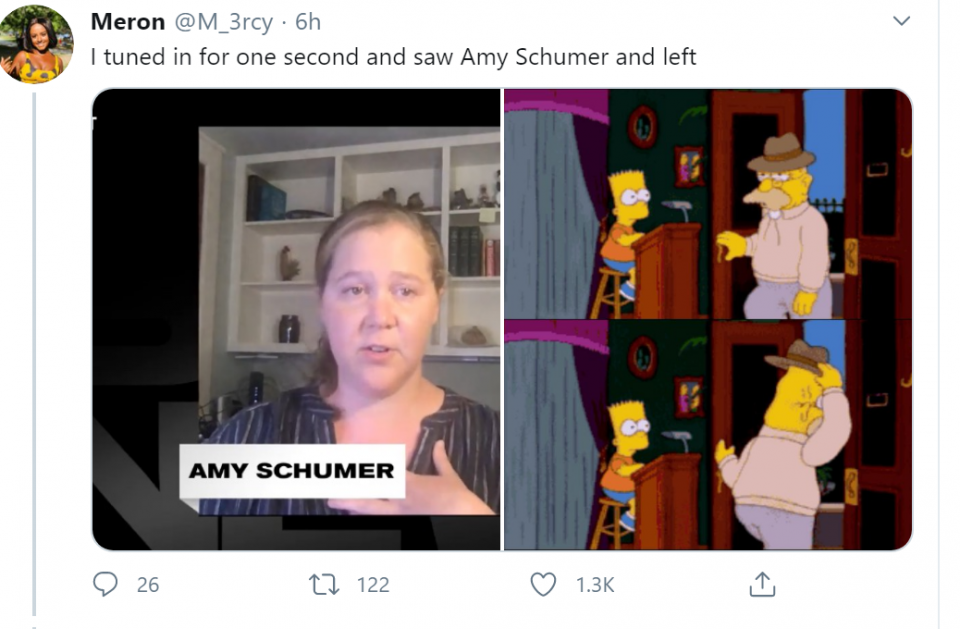 Diddy has Shaun King and Jemele Hill interviewing Amy Schumer??? pic.twitter.com/A26DnsF6TW

— kyle/Free agent nba fan (@knicks_tape99) May 28, 2020
But there were some people coming to Diddy's defense. This person seems to think it was a strategic move on Diddy's part.
Anyone questioning why Amy Schumer was included on .@Diddy's panel is ignoring one thing… Amy is social media gold. Her name draws impressions like a magnet… like a BIG magnet. Since the ZOOM event was promo'ed on line that makes a whole lot of sense.. gotta know your media https://t.co/1wBTFF9EWo

— billy kravitz (@wilkravitz) May 28, 2020
For what it's worth, Schumer was in support of a harsher punishment for the white lady who called police on the bird watcher in central park.
"She lost her job, and she'll never get another one. But I want worse for her," Amy said, adding that by faking distress that was supposedly caused by a Black man "could have led to real physical harm or death."
What do you think? Should Amy have been on this panel? Or did Diddy make a mistake? Personally, I think we clearly have bigger things to be worrying about, but hey…I don't know.
---