John Legend Talks About Not Being Friends With Kanye West Anymore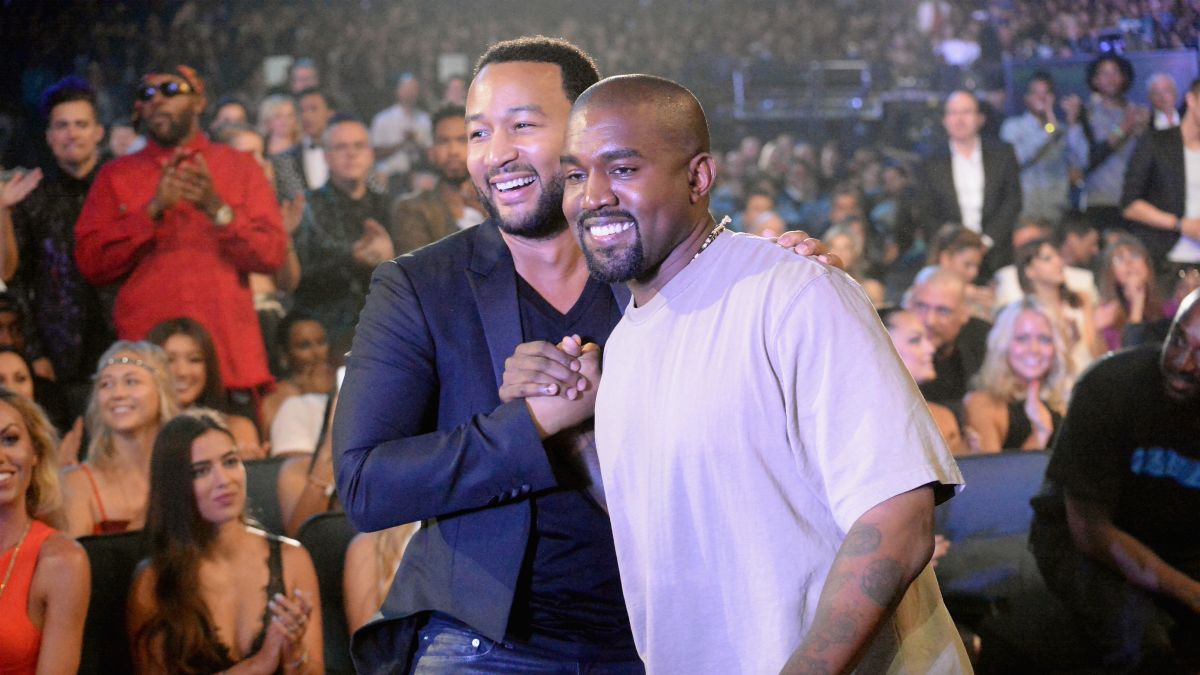 As we all know, Kanye West is a Donald Trump supporter, which also means West supports racism, income inequality, and just general stupidness. It's a disappointing thing to accept, because West is such a musical genius, but hey…can't win 'em all.
John Legend, who is married to noted Trump hater Chrissy Teigen, used to be pretty close with Kanye. In fact, Legend even performed at Kim/Kanye's wedding back in 2014. He's also attributed much of his musical success to his relationship with Kanye.
But back in 2018, when West started being vocal about his support of Trump, their friendship hit a bump in the road. Legend texted Kanye, asking him to reconsider his support of Trump, and Kanye tweeted out screenshots of their private exchange.
During a recent interview with The Sunday Times, Legend revealed he and Kanye still aren't close, but he's not blaming it on Kanye's political views.
I don't think we're less friends because of the Trump thing. I just think we're doing our own thing. He's up in Wyoming. I'm here in LA. We've both got growing families and I no longer have a formal business relationship with him as an artist, so I think it's just part of the natural cycle of life.

Obviously we disagreed on the Trump thing and we still do apparently. But what I've always said is, we never talked about politics before. It was never a part of our interaction. Our interaction was almost always about creativity and music.
He can say all that, but the Trump thing has to play a major role. You just can't connect the same way. Obviously your friends don't have to support every single thing you do. It's actually a good thing to surround yourself with a variety of people.
But Trump is not a normal president. It's not blue vs red. It's right vs wrong, and in this case…Kanye is wrong.
---