Seth Rogen Goes OFF On Racists Who Had A Problem With His 'Black Lives Matter' Post
It's hard not to love Seth Rogen. I mean, even if he didn't do anything the rest of his life, he still gave us Superbad, and for that…we will forever be grateful.
But beyond his creative endeavors, Rogen is also one of the more outspoken stars on social media. He's not afraid to talk to his fans, and sometimes, he has to put those fans in their place.
He went on his Instagram account the other day to post a simple image saying, "Black Lives Matter" and then captioned the post by warning people if they found the statement to be controversial, they should unfollow him.
And of course, there were a few people who had a problem with it.
Rogen gave zero f**ks…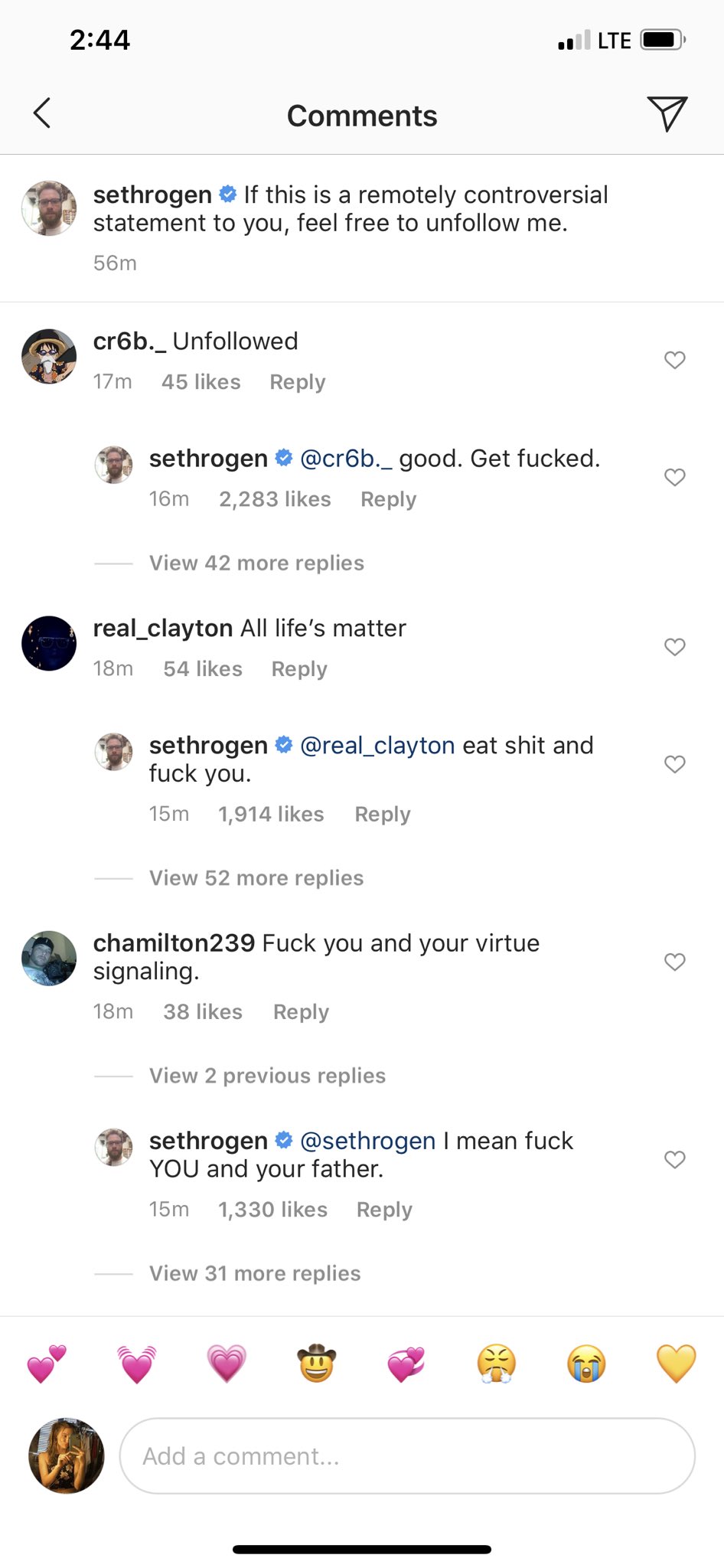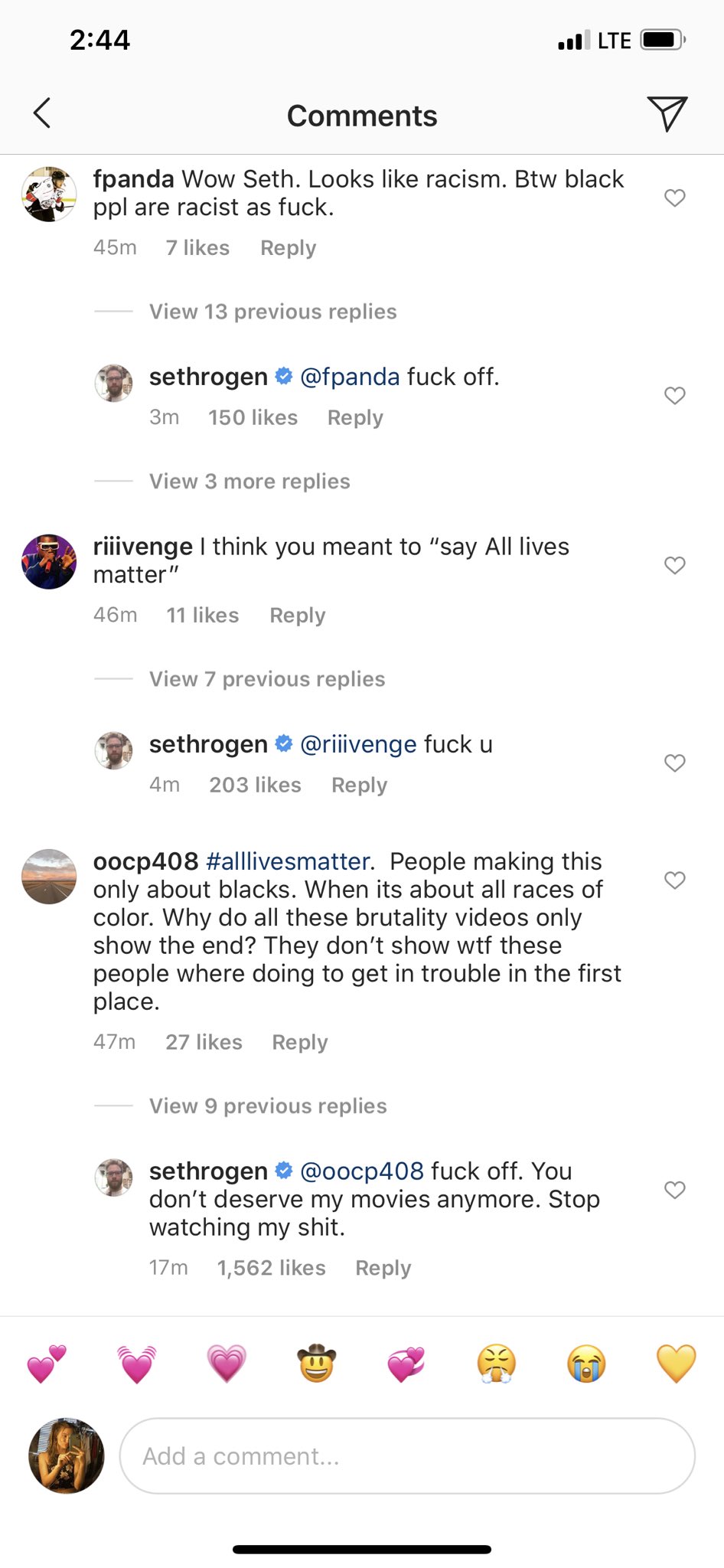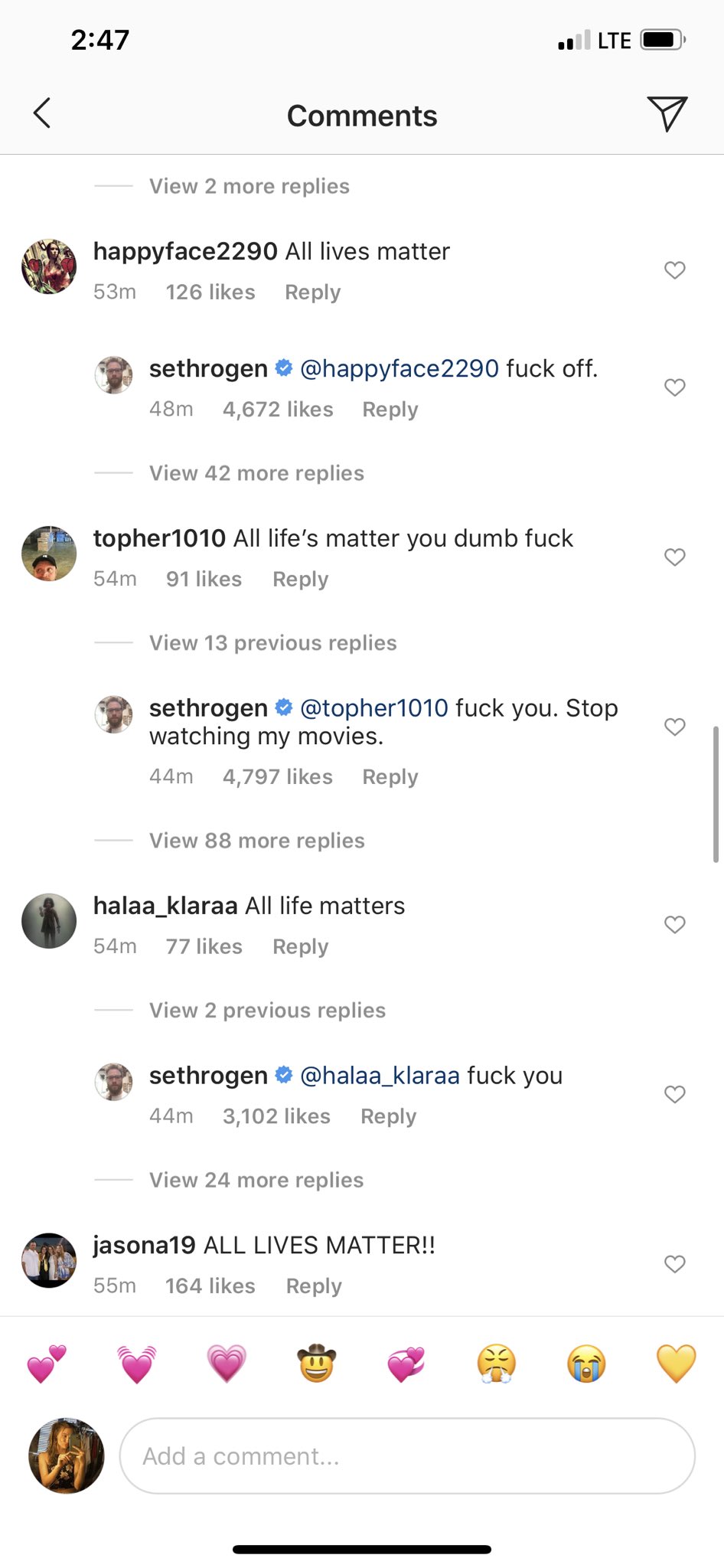 Damn. That's how these trolls should be treated. Some people will write these long posts, trying to explain to them how their opinions are dangerous, but f**k all that. If they don't get it by now, they may not ever get it.
Sometimes a simple "F**k you" is all they deserve.
---