No Surprise Here: Ahmaud Arbery Murder Suspect Called Him The N-Word After Shooting Him, Detective Confirms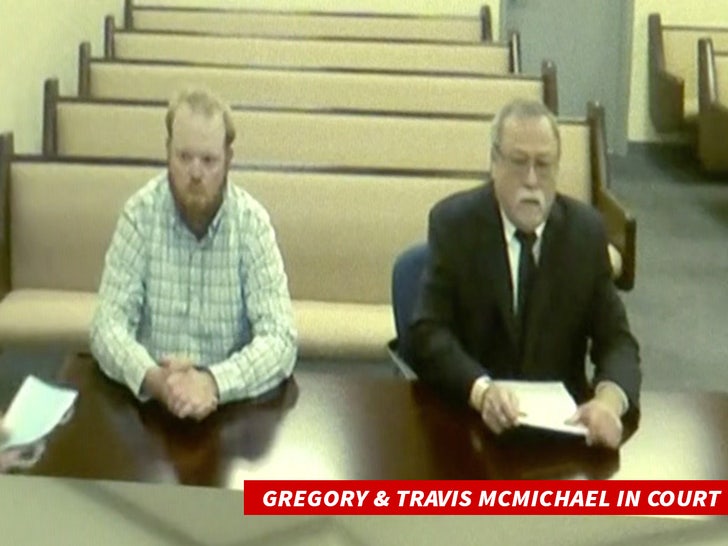 It should have been clear to everyone that both Travis and Gregory McMichael were racists. After all, they took to the streets to hunt down and murder an innocent black man.
During a preliminary hearing on Thursday morning, a Georgia Bureau of Investigation detective took the stand and made some pretty shocking statements.
First, he made it clear that he's found zero evidence suggesting Ahmaud Arbery took anything from the house that was in construction. Not that it would have mattered if he had, but still, no evidence supports such a claim.
Additionally, the detective stated that his evidence shows that Travis, Gregory and the neighbor with the awful haircut, drove around the neighborhood following Ahmaud for quite some time. Eventually, they started recording him.
According to the detective's testimony, the awful haircut guy told police he heard Travis call Ahmaud the n-word after shooting him.
Bryan told cops he heard Travis refer to Arbery as a "f***ing n*****" after he shot him, while Ahmaud was on the ground and before police arrived at the scene.
BUT WAIT, THERE'S EVEN MORE RACISM!
The GBI detective says there are several more examples of Travis McMichael using racial slurs on his phone and social media. This includes an alleged Instagram comment about using violence against black people — 'blow that [n-word's] head off.'

The detective also says Travis allegedly expressed online that "he loved his job 'cause he was on a boat and there weren't any n-words anywhere.
Again, none of this should be surprising, but it's still heartbreaking to actually hear. Even more upsetting is the fact that it took a leaked video months after the murder to bring any sort of justice. It's absolutely insane that these racists could still be walking free right now.
THIS IS WHY PEOPLE ARE PROTESTING! THIS IS WHY PEOPLE SAY RACISM IS ALIVE AND WELL IN AMERICA!
F**k these racists.
---