Tony Hawk Shares Awful Photos Of Dislocated Fingers Following Skateboarding Accident
Tony Hawk is a legend in the skateboarding world. At 52-years-old, this dude has over 40 years of experience on the board. But even with that experience, accidents do happen.
On Saturday, he was skating with his son and some friends inside an empty backyard pool.
The session was fun until I did a backside smith stall as a set up for a backside blunt, and suddenly found myself on the flat bottom with my fingers bending in new directions.
I'm not sure what any of those words mean, but I do know how the photos make me feel: uneasy.
His son Riley drove him to the hospital. A nurse checked him out and said circulation to his fingers was being lost, so they needed to move rather quickly.
The doctor had to actually cut off Hawk's wedding ring before he could put the dislocated fourth finger back in its place.
I am filled with divergent emotions: sadness from scaring my son & friends, regret from being cocky/careless, grateful from having an injury that could have been worse, and frustrated that I never got a backside blunt… as my skater ego endures.
He's expected to make a full recovery and still has full use of his fingers, although he admits they are rather stiff/sore at the moment.
This is why I don't f**k with skateboarding. Well this, and the fact that I can't even stand stationary on one without busting my ass.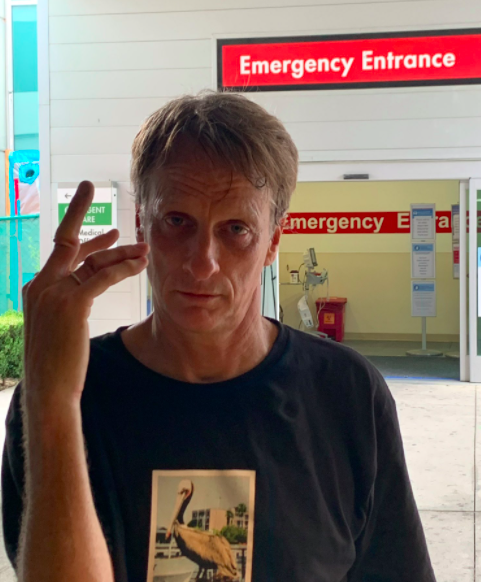 ---