Right-Wing Twitter Is Trying To Take Down Jimmy Kimmel With Resurfaced Clips, And It's Kinda Working?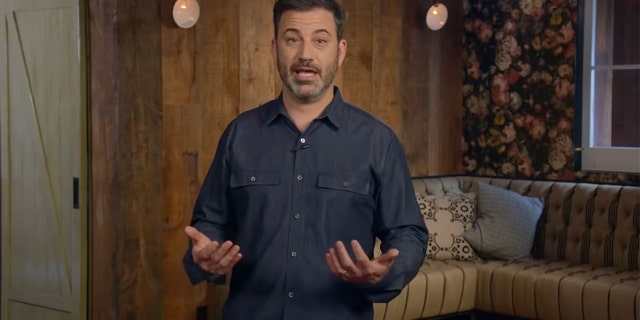 We all know folks on the right absolutely hate late night host Jimmy Kimmel. He's by far the most outspoken late night host when it comes to politics and he's constantly slamming Donald Trump.
He's made a lot of enemies, and now those enemies are attempting to take him down by digging up any dirt on him they can find. They found old clips from The Man Show (which is full of now unacceptable behavior) of Kimmel in blackface.
Additionally, they have found an old clip from 2009, which features Jimmy Kimmel talking to Megan Fox.
In the interview, Fox talks about how Transformers director Michael Bay sexualized her when she was 15/16-years-old. They are calling out Kimmel for basically laughing and joking about it…
Honestly. I don't think the above clip is that bad. It's his job as a host to make uncomfortable moments humorous. Maybe he'd react differently now, but basically any other late night host would have reacted in a similar manner.
In any event, Twitter is going in hard on Kimmel. They are trying to get him canceled, and if you go through the tweets, most of them are by conservatives. They are trying to use cancel culture to their advantage, and oddly enough, it appears to be working.
Kimmel announced the other day that he'd be taking a break from his late night show for a couple months. He claimed it was to spend more time with his family, but he likely knew this sh*tstorm was coming.
For what it's worth, Megan Fox sent out a statement on the resurfaced clip, and it doesn't sound like she was hurt by the interview.
While I greatly appreciate the outpouring of support, I do feel I need to clarify some of the details as they have been lost in the retelling of the events and cast a sinister shadow that doesn't really, in my opinion, belong. At least not where it's currently being projected. I was around 15 or 16 years old when I was an extra in Bad Boys II. There are multiple interviews where I shared the anecdote of being chosen for the scene and the conversations that took place surrounding it.

Please hear me when I thank you for your support. But these specific instances were inconsequential in a long and arduous journey along which I have endured some genuinely harrowing experiences in a ruthlessly misogynistic industry. There are many names that deserve to be going viral in cancel culture right now, but they are safely stored in the fragmented recesses of my heart.
What do you think? Will Kimmel survive this?
---