Kobe Bryant Honored On The Cover Of NBA 2K21 'Mamba Forever' Edition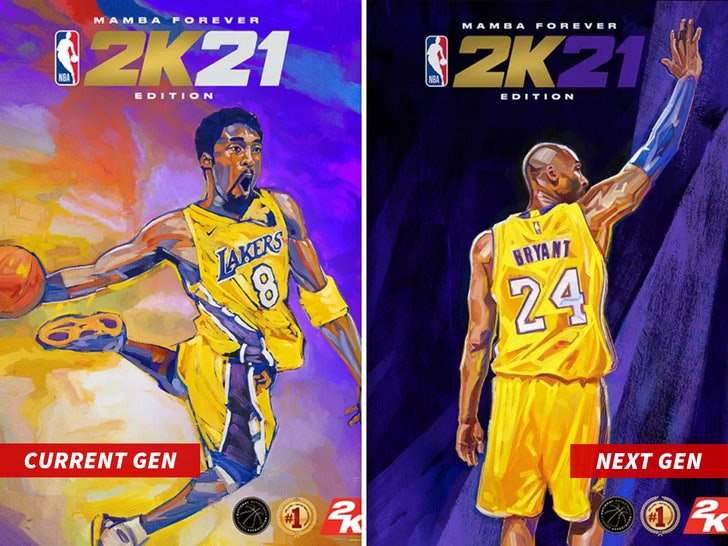 It's hard to believe, but it's been over five months since Kobe Bryant and his daughter Gianna died in a tragic helicopter accident. Life has been crazy ever since the accident, with the pandemic and the protests, but no one is forgetting about Kobe.
The NBA's most popular video game franchise is honoring the legend by making him the cover athlete for the 2021 edition of the game. Officials at NBA 2k made the announcement on Thursday, revealing two pieces of art, one for current-gen consoles and one for next-gen consoles.
Kobe Bryant holds a special place in the heart of every basketball fan. Someone who truly left everything on the court, where his achievements range from legendary to seemingly impossible.
This version of the game has been given the title "Mamba Forever Edition" and no doubt it will be something people put away in a special place to look at decades from now.
Bryant is one of three cover athletes for 2K21, joining Damian Lillard (current gen) and Zion Williamson (next gen), who appear on their respective standard editions.
The game is scheduled to be released in September, so make sure you get your copy. They're going to be selling fast.
The Kobe version of the game will not only feature Bryant on the cover, but it'll also come with special features, including special Kobe gear for virtual avatars.
The Mamba Forever Edition will provide gamers with dual access on current and next-generation systems on either PlayStation or Xbox. Gamers who buy the Mamba Forever edition on current systems, which comes with a $99.99 price tag, will be provided with a standard-edition game for the next-generation system in the same console family.
On a side note…when the hell did video games become so complicated? Next-gen, old-gen…what happened to one gen? I remember the original Nintendo NES days. You just pop the block into the machine and you're good to go. No installing, no downloading, no buying extra features…the game was the game!
---