NFL Star Quarterback Patrick Mahomes Just Signed A MASSIVE (record breaking) Deal With The Kansas City Chiefs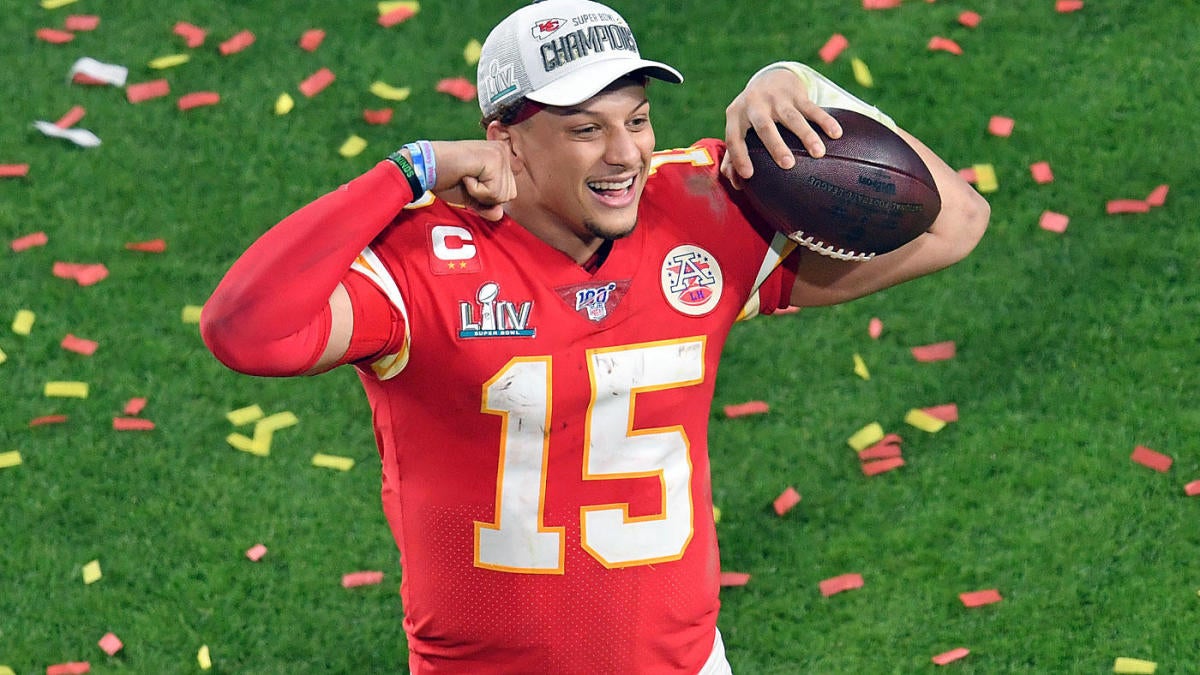 We all know professional athletes are paid a ridiculous amount of money to provide us with some quality entertainment, but Patrick Mahomes' recent contract extension just broke all the damn records.
It's being reported that the 2020 Super Bowl MVP has signed a 10-year contract extension with the Kansas City Chiefs. And while that's an incredibly long extension, the Chiefs are paying him a ridiculous amount of money.
According to ESPN, the deal is worth $450 million. If you add in incentives and championship bonuses, the 24-year-old quarterback could make over $500 million. It's the most lucrative contract in sports history. Patrick can buy, uh, ma-many homes.
Chiefs Chairman and CEO Clark Hunt had this to say in a statement:
This is a significant moment for our franchise and for the Chiefs Kingdom. Since he joined the Chiefs just a few years ago, Patrick has developed into one of the most prolific athletes in all of sports. With his dynamic play and infectious personality, he is one of the most recognized and beloved figures to put on the Chiefs uniform.

He's an extraordinary leader and a credit to the Kansas City community, and I'm delighted that he will be a member of the Chiefs for many years to come.
And you know Patrick's agent, Chris Cabott, was super happy. He went on his Instagram to celebrate the deal…
By the way, it's reported that NFL agents make around 3% of their client's playing contract, so if that's the case, Cabott is making $15 million off this deal alone, not including Patrick's endorsements.
And if you want to take this time to talk about how disgusting it is that we're paying these professional athletes so much money while people all around the country can barely afford rent/food, remember that while $500 million is an incredible amount of money, it's nothing compared to the super wealthy people of the world.
Jeff Bezos is worth over $150 BILLION.
Bill Gates is worth over $100 BILLION.
Mark Zuckerberg worth over $70 BILLION.
Larry Ellison $65 BILLION.
Michael Bloomberg $53 BILLION.
And the list goes on and on.
---