'RHOA' Porsha Williams Arrested At Breonna Taylor Protest, Check Out Her Mugshot!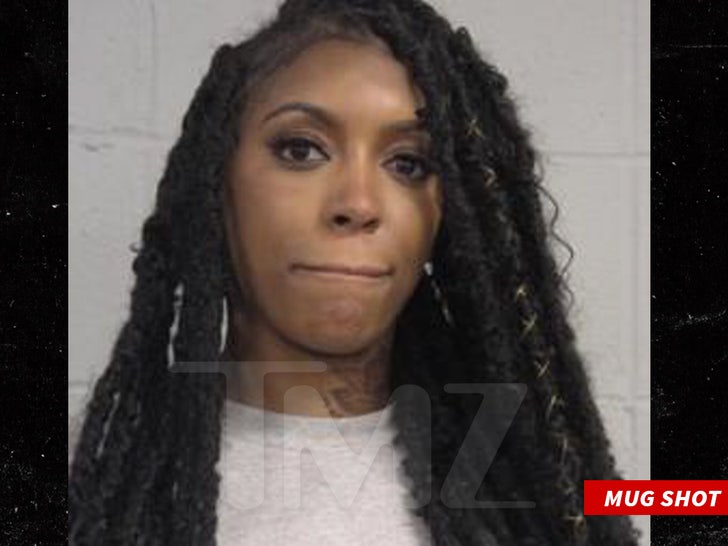 'Real Housewives of Atlanta' star Porsha Williams was on the front lines of a massive Breonna Taylor protest in Louisville on Tuesday.
A group of protesters gathered outside the home of Kentucky Attorney General Daniel Cameron, who has failed to file criminal charges against the cops involved in Breonna's death.
Unfortunately, the attorney general didn't seem to get the message, because instead of arresting the officers involved in Breonna's death, they arrested hundreds of protesters, including Porsha.
Porsha was hauled away from Cameron's home, with her wrists in zip ties, as protesters chanted Breonna's name. Louisville PD tells us Porsha was cited for criminal trespass, disorderly conduct and intimidating a participant in legal process.
As some of you probably know, it's been more than four months since three Louisville cops served a no-knock warrant (at the wrong address) and ended up shooting and killing Breonna in her own home.
Porsha being arrested 👀 #RHOA pic.twitter.com/01SsWV1sYC

— HOUSEWIVES ADDICTED (@hwaddicted) July 14, 2020
By the way, Porsha reportedly was given the opportunity to leave without being arrested, but she (along with many others) refused to leave, and that's when cops started arresting everyone.
The Louisville Metro Department of Corrections tells us Porsha was released on her own recognizance Wednesday at 3:02 AM.
Good for Porsha. Not only does she provide us with quality entertainment, but she's fighting for justice as well. A true star.
---