Kanye West Claims Kim Kardashian Is Trying To Lock Him Up In Completely Bizarre Twitter Storm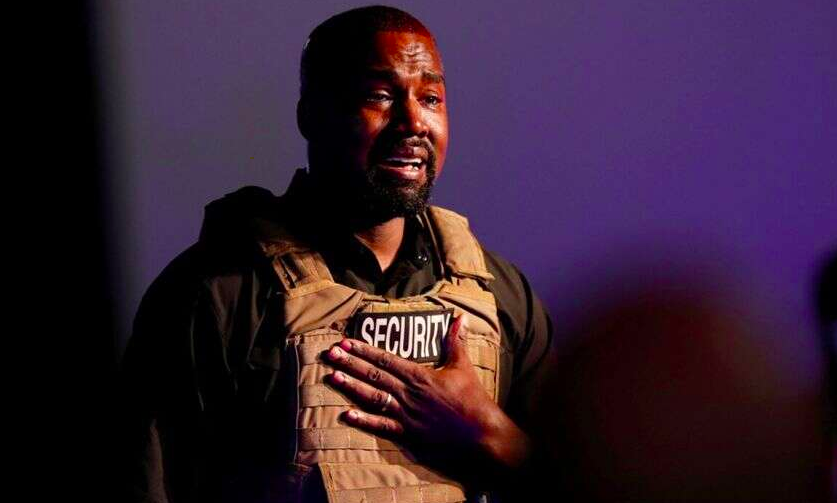 We told you yesterday about Kanye West's concerning campaign rally on Sunday night. The campaign rally where he shamed Harriet Tubman, said he was going to kill (abort) his daughter, and broke down in tears about his own father trying to abort him.
Oh, he also said he was going to give people $1 million for having babies.
Anyway, we also told you yesterday that this Kanye experiment was no longer funny. The dude is obviously having another one of his episodes. I'm not sure what the correct medical term is, but the dude has a mental problem, and we're just watching it play out.
On Monday night, the craziness continued. He went on his Twitter account and started sending bizarre messages to Kris Jenner and his wife, Kim Kardashian.
Kim was trying to fly to Wyoming with a doctor to lock me up like on the movie Get Out because I cried about saving my daughters life yesterday. Kriss don't play with me you and that calmye are not allowed around my children Ya'll tried to lock me up. Kim tried to bring a doctor to lock me up with a doctor.
He then added, "If I get locked up like Mandela Ya'll will know why." Additionally, he also asked both Kris and Kim to call him and stop avoiding his phone calls.
He then started ranting about Playboy for some reason.
I put my life on the line for my children that North's mother would never sell her sex rape [sic]. I put my life on my God that North's mom would never photograph her doing playboy and that's on God. I'm at the ranch…come and get me.
Geez. I don't even know what to say. He needs help. That's all there is to say. Trying to make fun of this situation would feel so wrong. I don't know if he's no longer taking medication or what, but something is off.
This is classic behavior for someone who is bipolar or perhaps even schizophrenia. It's always a "me against the world" mentality. He's not in touch with reality right now.
---