He's Baaack! Mike Tyson Is Fighting Roy Jones Jr In Surprise Return To The Boxing Ring, Get The Details Inside!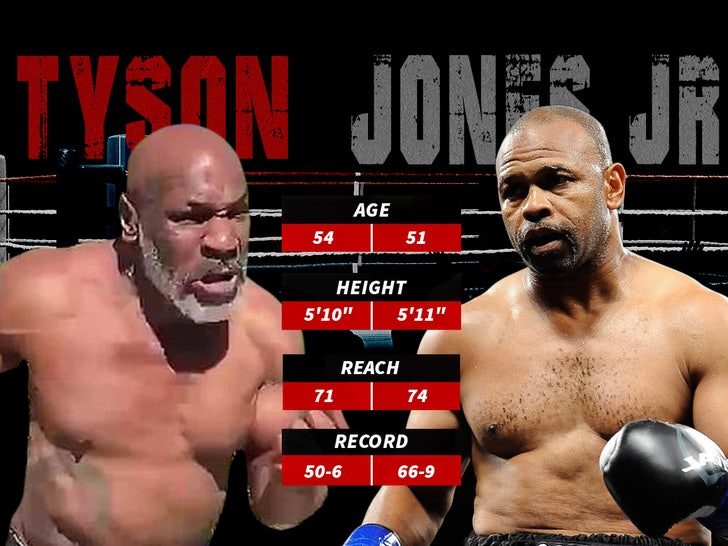 At 54-years-old, Mike Tyson is returning to the ring, and he'll be going up against 51-year-old Roy Jones Jr.
The huge fight will reportedly take place on September 12 on pay-per-view as well as the multi media platform, Triller.
Triller has also obtained exclusive streaming rights to the soon-to-be-released, ten-part docuseries featuring behind-the-scenes, pre-fight footage, releasing two episodes per week leading up to the match. 
The fight will go down in California and it'll be sanctioned by the California State Athletic Commission.
And it's going to be a huge event, with an undercard and live musical acts. Triller is reportedly backed by several artists, including Snoop, Future, The Weeknd and Lil Wayne, so they should have no problem putting together a mini concert.
As some of you may know, Tyson has been hyping his comeback for months. He's been working out constantly to get in shape for the big match. He got some "massive offers" from multiple networks, but apparently Triller was willing to pay him the most.
As for Roy Jones Jr., well he's one of the greats. He's considered by many to be one of the best boxers of all time, so Tyson is going to have his work cut out for him.
You know who is really happy about all this? Jamie Foxx. That dude has been trying to get his Mike Tyson biopic going for years now, and this is probably the jumpstart he needs. He said recently that it was about to happen, perhaps he knew this was coming.
---