Kim Kardashian And Kanye West Finally Meet In Wyoming, And The Photos Are Heartbreaking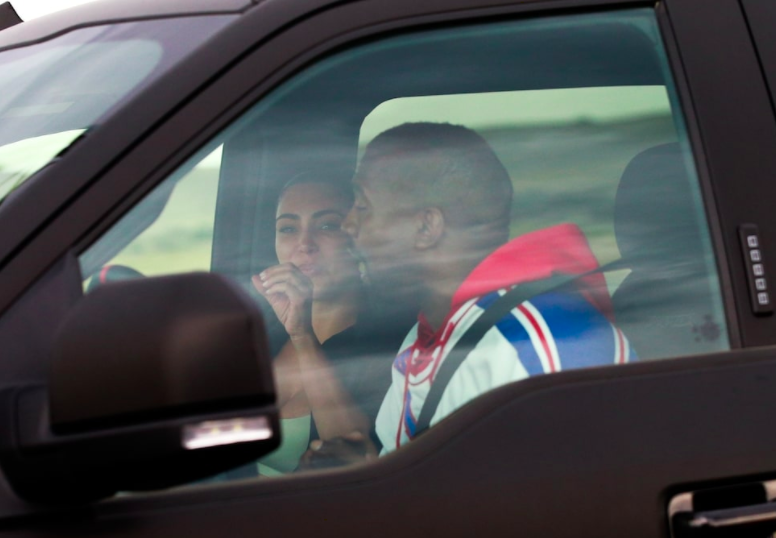 After a week or two of absolute mayhem, Kim Kardashian was finally able to get Kanye West to meet with her. She had previously made two trips to their Wyoming ranch to talk things out with West, but he refused to speak with her both times.
But this past weekend, West went on his Twitter account to publicly apologize to his wife, which opened the door for communication.
Kim flew to Cody, Wyoming, on Monday and was spotted talking in the car with Kanye. And as you can see by the photo, things were emotional. Kim can be seen crying in the car while talking to Kanye.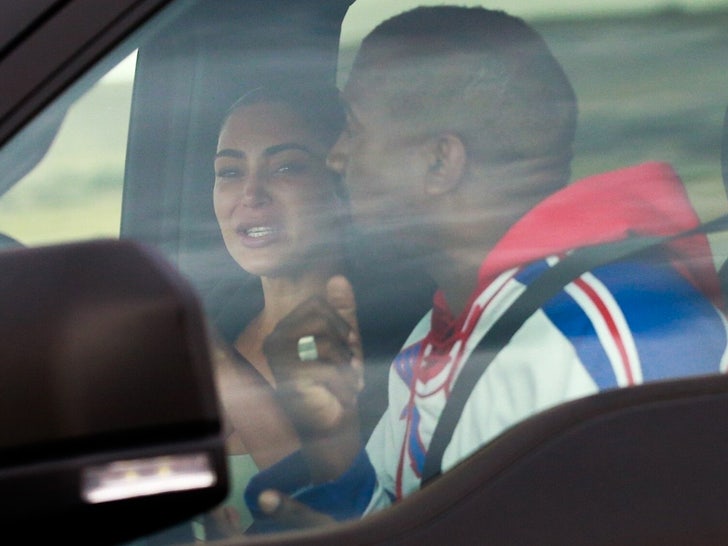 Insiders claim Kanye has been in a better headspace the past few days…
Kanye seems to be in a better headspace in the last few days. He has been in touch with Kim, and has apologized privately and publicly. She understands and has forgiven him, but is still very hesitant about the future.
And that's the thing we have been hearing a lot of recently. That Kim is hesitant about the future with Kanye, and they had apparently been talking about a divorce for a few months now.
Kim has wanted to make this marriage work and so has Kanye. They both still love each other and there is still some interest in making this marriage work but in recent months it has looked way less likely.
Honestly. I don't blame her for being hesitant. It's one thing if Kanye was actively treating his illness. If he was taking medication, going to therapy, etc…then that's cool. You stick by that person because they're trying, and that's what you're supposed to do as a partner.
But what do you do when they refuse to get help? I don't know. That's a difficult position to be in.
I'm not sure how she's ever going to trust him again. I feel like she'll be afraid to tell him anything, in fear he'll use it against her one day. I think it's nearly impossible for them to have a healthy marriage now.
---