Kim Kardashian Is Already Back In Los Angeles Following Short Visit With Kanye West In Wyoming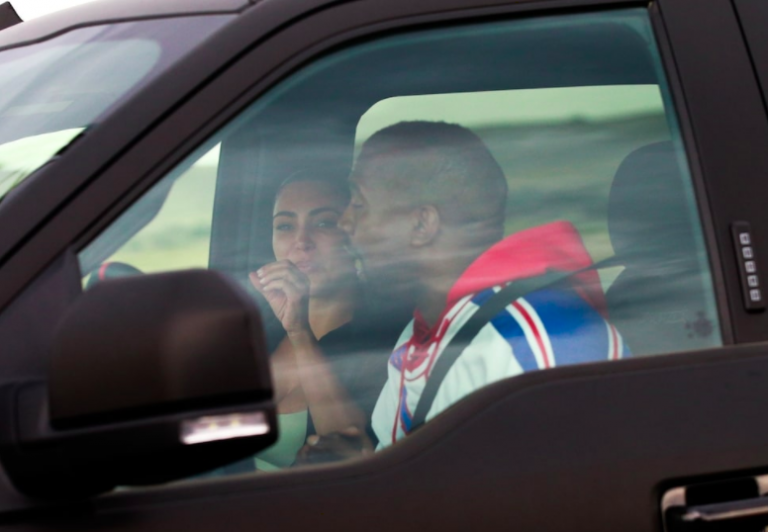 After Kanye West publicly apologized to Kim Kardashian on Twitter this past weekend, Kim decided to visit him at their family ranch in Wyoming on Monday.
Paparazzi caught them talking in the car together, and by the look of the photos, the conversation was intense. Kim can be seen crying in several of the snaps, while West looked animated as usual.
But it looks like Kim only stayed one night in Wyoming because she's already back in Los Angeles. Insiders say the trip was always going to be quick. She simply wanted to find some sort of resolution.
Kim flew to Wyoming to plea with Kanye to get help and try and figure out some sort of resolution for the two of them and their family. Kim has always tried to be there for, support and help Kanye in any way she can, but the way he has been acting and behaving in recent months has taken a toll on her and become a huge burden.
As we told you yesterday, divorce has been on the table for a few months now. We're just now experiencing this bipolar episode from Kanye, but it appears Kim has been privately dealing with it for months.
No one knows for sure if Kim's visit was beneficial. I mean, I find it hard to believe they truly worked anything out in that short amount of time.
I've argued with my girl for an entire day over who did the dishes last. So yeah, I don't know how in the hell Kanye and Kim could possibly work out their troubles in a single car ride.
---