Diddy's Son King Combs Says Life Flashed Before His Eyes After Getting Hit By Drunk Driver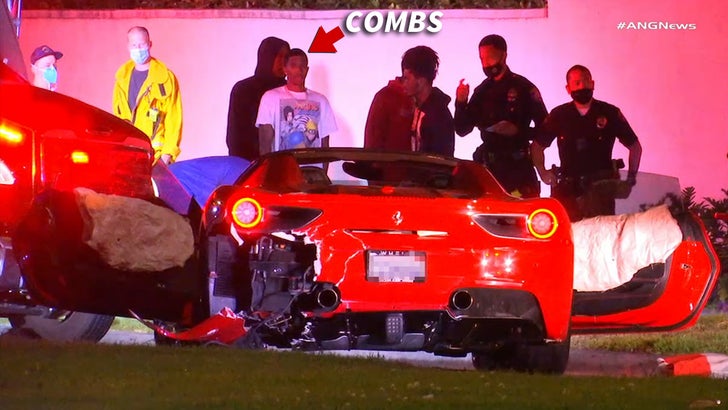 King Combs is counting his blessings today after he was involved in a scary car accident in Beverly Hills just after midnight.
According to the reports, King was driving in his Ferrari when a man in a Tesla came speeding down Sunset Blvd. The Tesla driver lost control of his vehicle and smashed into King's Ferrari.
Thankfully, King suffered only minor injuries and was treated for a few cuts at the scene. Meanwhile, the Tesla driver had to take a field sobriety test, and apparently he failed because he was taken away in handcuffs.
King went on his Instagram account hours after the crash to talk about the scary incident…
This dude just added that bandaid, right? I mean, I don't doubt this was a scary experience. Anytime you get in a car accident, it's terrifying, but come on…that bandaid looks strategically placed. Or maybe he nicked himself while shaving..
Anyway, we're glad he's okay and that were able to joke about it. It could have been so much worse.
As King said in his post, DON'T DRINK AND DRIVE, EVEN IF YOU'RE DRIVING A TESLA!
---