Howie Mandel Gives Update On Simon Cowell After Surgery To Repair Broken Back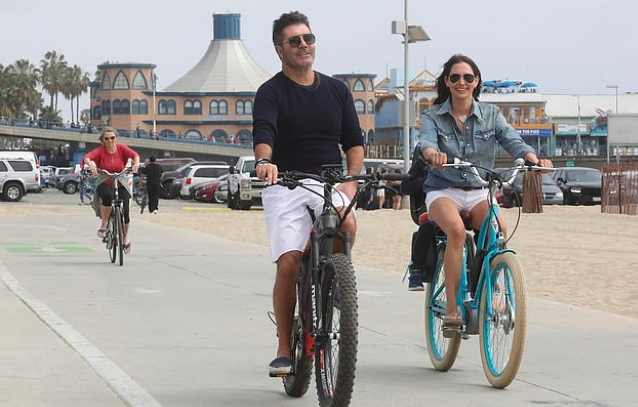 Earlier this week we told you about Simon Cowell's scary electric bike accident in Malibu. The 60-year-old America's Got Talent judge was testing out his new electric trail bike in his courtyard when he crashed and broke his back in multiple places.
He was transported to the hospital and had surgery to repair his back. Kelly Clarkson has since replaced him on the live tapings of America's Got Talent.
But according to fellow judge Howie Mandel, don't expect Cowell to be gone for the entire season.
We were a little bit in disarray because we were worried. We were worried about our friend, and our boss, and our leader, Simon Cowell, who we hear is doing spectacularly well, considering. The latest I've heard is that after a six hour operation, and some fused discs, and the rod put in his back, yesterday, he was up on his feet, already, he's already mobile!

So, as I've been saying to a few other people, I wouldn't count out seeing Simon again before this season's end.
Geez. Six hour operation? That sounds brutal. But it's good to hear he's already on his feet. Still though, it's going to be a long recovery. As we've mentioned several times in the past, back injuries are hard to bounce back from. They can cause pain for the rest of your life.
That being said, Cowell doesn't necessarily have to do anything but sit in a chair to judge on America's Got Talent, so perhaps Mandel is right. Maybe he will make a return sooner than we think.
But for right now, dude needs to take it eeeeeeeaaaaasy. America will have talent with or without him.
---