Miley Cyrus Gives A Lengthy (And Honest?) Interview About Her Past Loves, Including Liam Hemsworth
Miley Cyrus has mostly stayed quiet regarding her split from her longtime boo Liam Hemsworth. Many fans believed they'd end up creating a family together, but everything fell apart last summer, less than one year after their wedding in December 2018.
As you probably remember, Miley was quick to rebound. Just a couple weeks after the divorce announcement, she was spotted making out with her friend Kaitlynn Carter on a boat.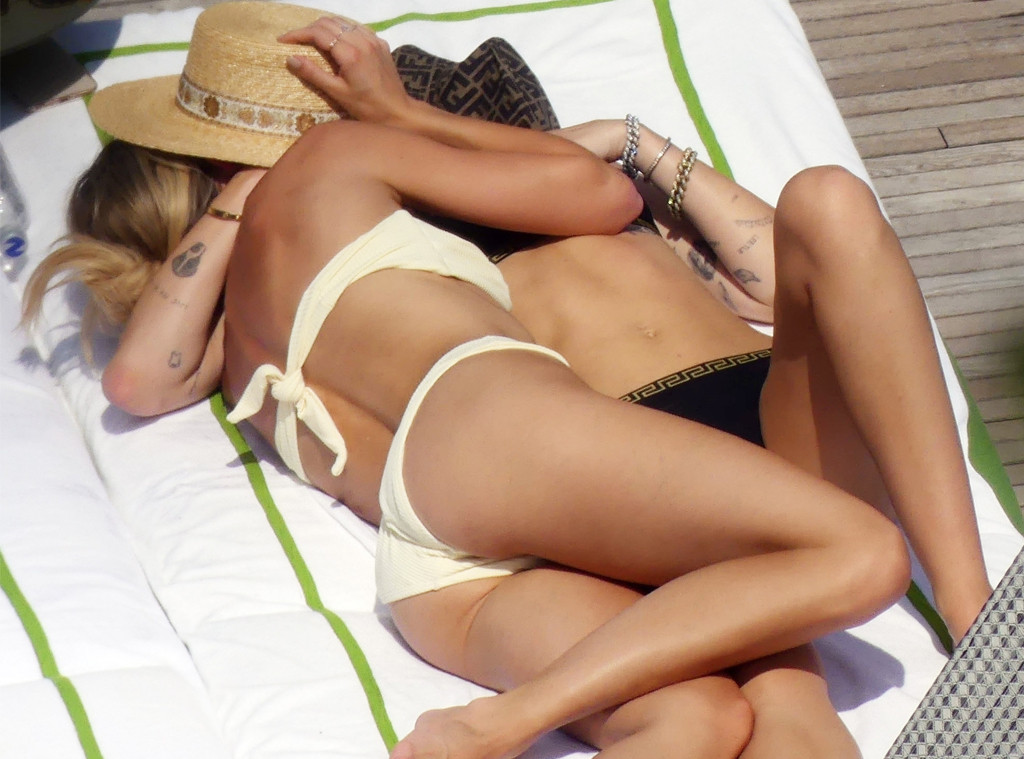 They had a pretty hot and heavy fling for two months, making out and grinding on each other all over town. Once that lost its magic, she moved on with Cody Simpson. They have been pretty serious the past 10 months. Cody even wrote a song about her.
But they ended things this past week. So yeah, it truly does seem like Miley can't be tamed. During a lengthy interview on the 'Call Her Daddy' podcast, Miley talked about her love life.
She admitted that she lost her virginity to Liam, but she lied to him about it…
I didn't go all the way with a dude [until] I was 16 — it wasn't Nick Jonas — but I ended up marrying the guy. So that's pretty crazy. I made someone up who I knew, then his friend [ended up] marrying him, so I had to say, at 25, that I lied when I was 16. It was a lie I held onto for 10 years, then I was like, no reason to dig old bones up, then it directly affected my life.
She then briefly talked about her divorce, saying that it felt like a death at the time…
I had a very public, very big breakup that was a 10-year span of a relationship. I tried not to get lost in the emotion … It's like a death when you lose a loved one, it's that deep. It feels like a death. I wasn't getting dressed for you or for someone to think I look sexy, I was getting dressed for me. That's something that happened in my last breakup. Since I was 26 I have felt like I am always doing what I want from me.
Miley also talked about how she was attracted to girls before she was ever attracted to guys. In fact, she says her first sexual experience was with a girl…or well, two of them.
I was attracted to girls way before I was ever attracted to guys. … When I was 11 years old, I used to think Minnie Mouse was super f—king hot. Which is so good because I ended up on Disney, so my odds went up. When I was like 11 or 12, my friends were starting to like tell me what they were doing with guys, and I didn't really understand it. So, I got most of my girl friends to hook up with me. … The first time I ever hooked up with anyone, it was a girl — two of them.
Hopefully Billy isn't reading all this. Maybe we should have added a trigger warning.
---